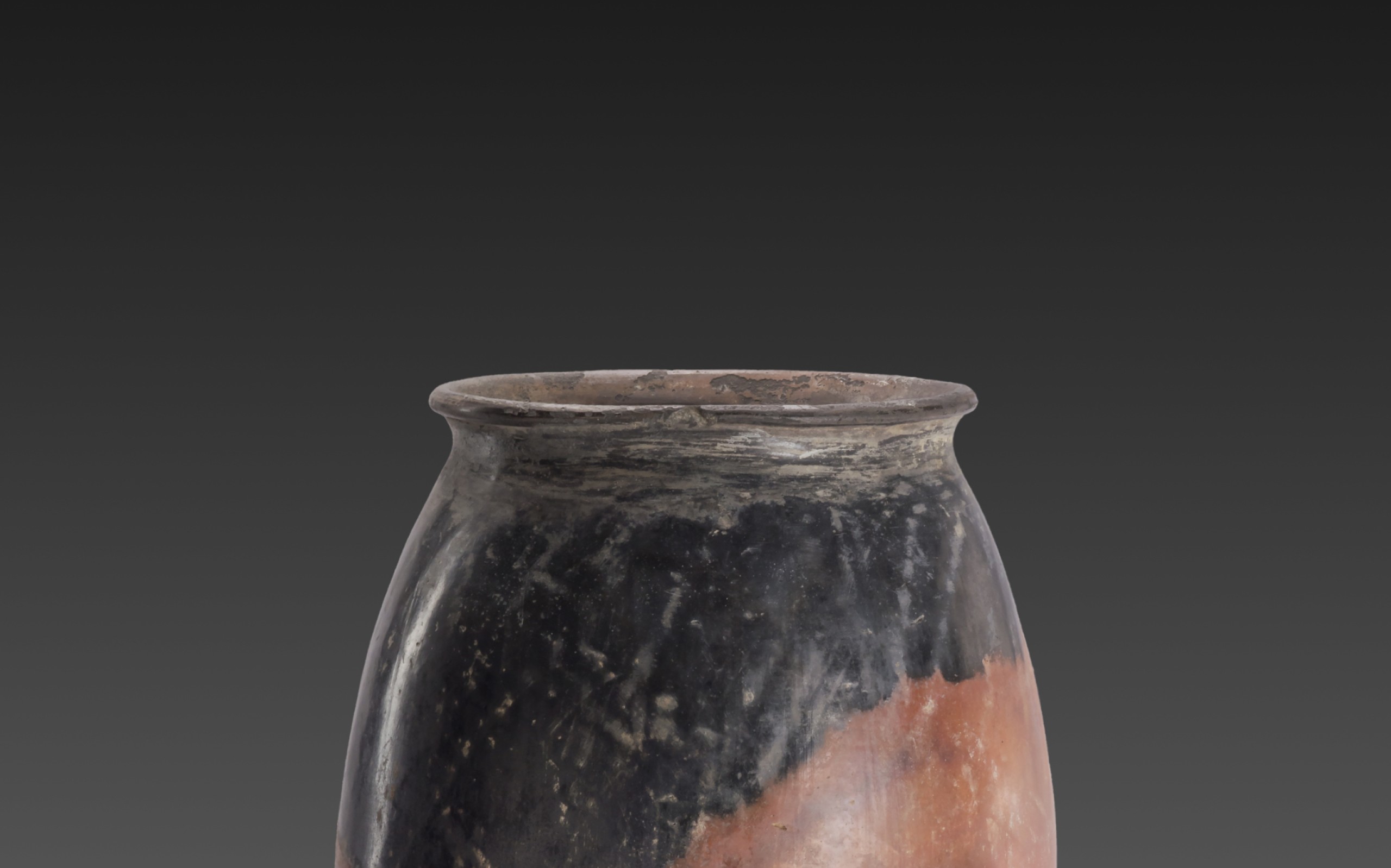 ---
July 2023 Archaeology
A Predynastic Jar
Very early on, even before the onset of the 4th millennium BC, the inhabitants of the banks of the Nile developed a perfectly mastered ceramic technique, enabling them to produce creations of breathtaking aestheticism and quality.
This red vase is made from Nile clay and has a shape of astonishing simplicity and purity not dissimilar to modern art productions, to the extent that it blurs the chronological gap that separates us from our distant ancestors. Contemplating such an object, however simple at first glance, gives rise to particular and powerful emotions. From a scientific point of view, this type of artefact preserves a wealth of information, both technical and chronological, that is extremely useful to archaeologists.
See the artwork in the collection
Black-topped predynastic jar
Egypt, el-Amra (Abydos region), cemetery « a »
Predynastic period, Naqada II (ca. 3500 – 3400 BC)
Nile clay with hematite slip
35,5 cm high, 19,3 cm diameter
FGA-ARCH-EG-0339
Provenance
Excavation directed by David Randall-MacIver and Anthony Wilkin at el-Amra under the auspices of the Egypt Exploration Fund 1900-1901;
Private collection, France ;
Purchased from galerie David Ghezelbash Archéologie, Paris, 14.09.2009.