---
Since 2011, the Fondation Gandur pour l'Art lends its works to the most prestigious institutions in the museum world so that they can be discovered by as many people as possible : from the Juan March Foundation in Madrid to the Hermitage in Lausanne, from the Guggenheim Museum in Bilbao to the Musée d'Art moderne de la Ville de Paris.
The Foundation wished to briefly retrace the purpose of the exhibitions for which it has lent works. These texts are largely inspired and drawn from the sites relating to the exhibitions of the borrowing institutions, for which they are thanked here. 
The Foundation is pleased to be able to contribute to the influence of the artists and the different cultures exhibited through these loans.
---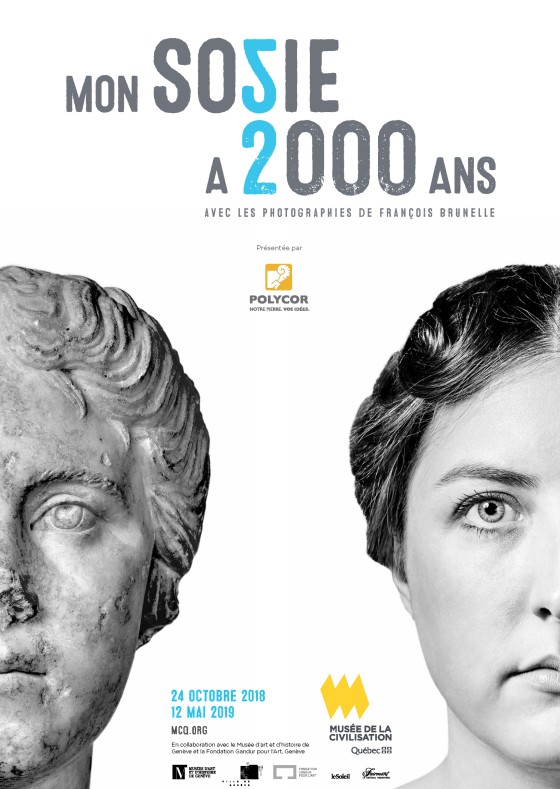 Musée de la Civilisation, Québec (CA) 24 October 2018 - 12 May 2019
My 2000-year-old Double
Combining art with the digital experience while reflecting on the image is what the Musée de la civilisation offers through its bold and avant-garde exhibition My 2000-year-old Double. In collaboration with the photographic artist François Brunelle, the collections of the Musée d'art et d'histoire de Genève and the Fondation Gandur pour l'Art in Geneva, the exhibition brings together nearly twenty contemporary faces from all over the world, all associated with an ancient work of art for their particular similarity.
Curator : Sylvie Toupin

---
Past exhibitions