---
Académie des beaux-arts, Paris (FR) 12 October 2023 - 26 November 2023
Éloge de l'abstraction.
Les peintres de l'Académie des beaux-arts dans les collections de la Fondation Gandur pour l'Art
The exhibition presents twenty-five paintings from the abstract art collection of the Fondation Gandur pour l'Art. These works illustrate the artistic careers of seven former members of the Académie des Beaux-Arts. All contributed to the birth of a new abstraction known as informal art.
Curator: Bertrand Dumas
The works chosen, painted between 1945 and 1965, go against the grain of the dominant geometric abstraction, and are particularly revealing of their period. Despite their stylistic differences They share, despite their stylistic differences, a new conception of painting that is anything but academic. It was a period of extraordinary vitality during which two generations of French and foreign artists merged their fates in Paris. Paris, once again the beacon of the international artistic avant-garde after the war.
The works of Jean Bertholle, Chu Teh-Chun, Olivier Debré, Hans Hartung, Georges Mathieu, Antoni Tàpies and Zao Wou-Ki, chosen by Bertrand Dumas, curator at the Fondation Gandur pour l'Art and curator of this exhibition, embody one of the most fertile periods in the history of twentieth-century art.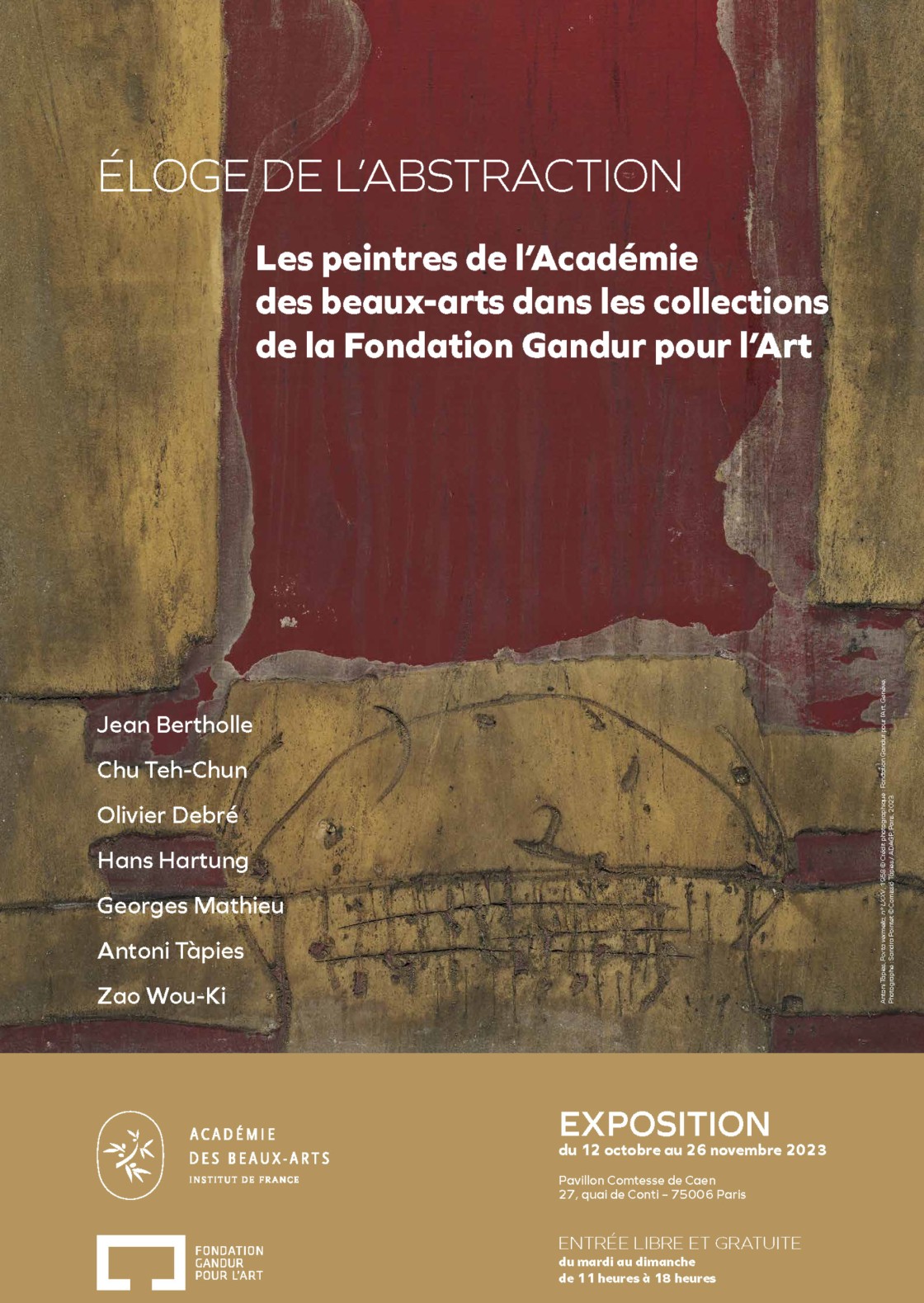 Works on loan