---
Since 2011, the Fondation Gandur pour l'Art lends its works to the most prestigious institutions in the museum world so that they can be discovered by as many people as possible : from the Juan March Foundation in Madrid to the Hermitage in Lausanne, from the Guggenheim Museum in Bilbao to the Museum of Modern Art in the city of Paris.
The Foundation wished to briefly retrace the purpose of the exhibitions for which it has lent works. These texts are largely inspired and drawn from the sites relating to the exhibitions of the borrowing institutions, for which they are thanked here. 
The Foundation is pleased to be able to contribute to the influence of the artists and the different cultures exhibited through these loans.
---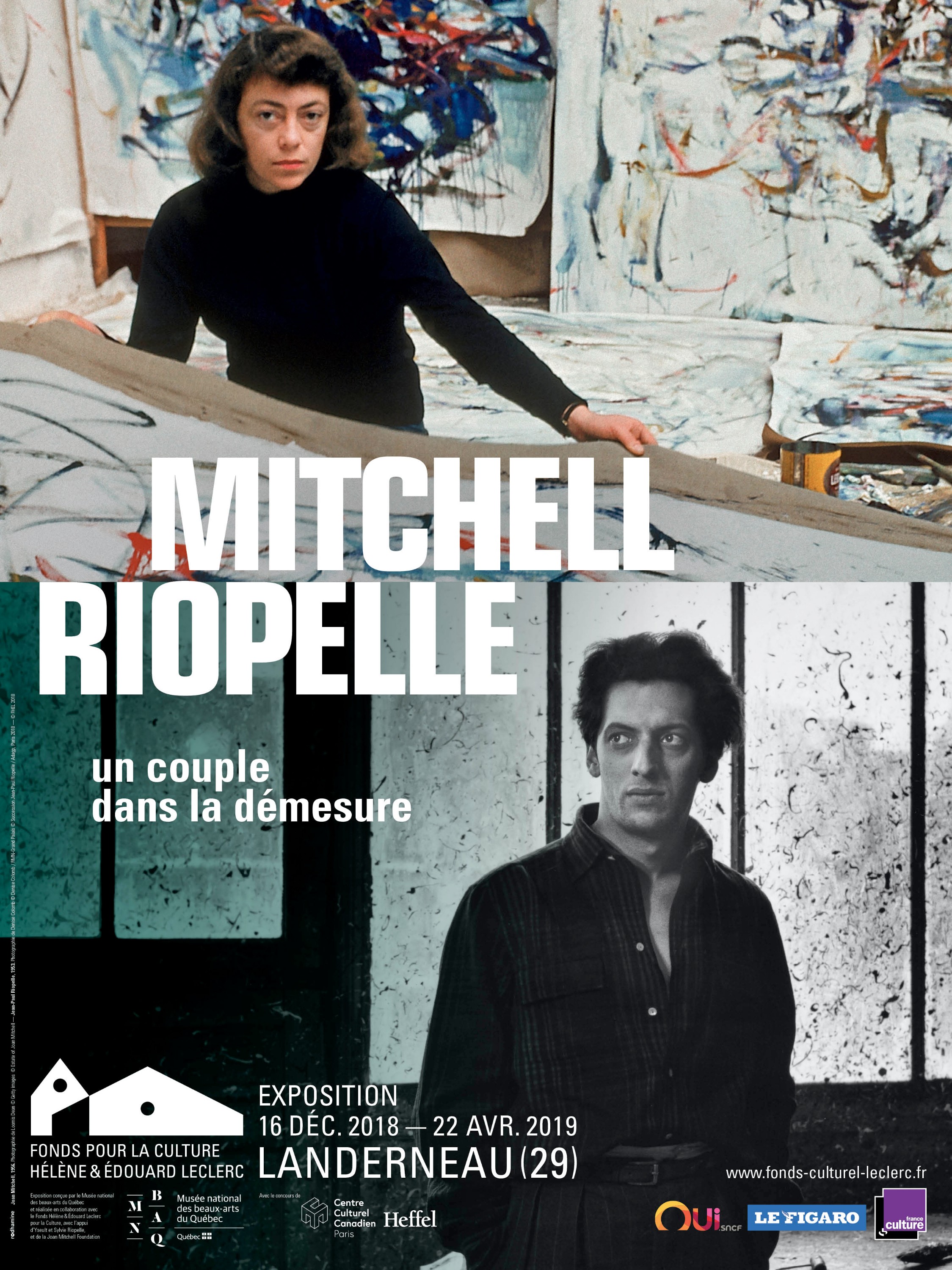 Fonds Hélène & Édouard Leclerc pour la Culture, Landerneau (FR) 16 December 2018 - 22 April 2019
Mitchell/Riopelle. Un couple dans la démesure
Figures incontournables de la peinture abstraite de la seconde moitié du XXe siècle, la peintre américaine Joan Mitchell (1925-1992) et le peintre canadien Jean-Paul Riopelle (1923-2002) s'inscrivent, à l'image de Camille Claudel et Auguste Rodin, de Lee Miller et Man Ray, de Frida Kahlo et Diego Rivera, de Lee Krasner et Jackson Pollock, dans la constellation des mythologies sentimentales et artistiques, où se révèle toute la portée d'un lien affectif étroit entre deux créateurs passionnés et audacieux. Pour la toute première fois, une exposition retrace leur carrière artistique respective à l'aune de leur relation, à compter de leur rencontre en 1955, jusqu'à leur séparation en 1979. Des œuvres emblématiques et principalement de grand format, fruits de leur travail réalisé dans le contexte particulier de cette liaison, seront présentées à Landerneau.
Commissariat : Michel Martin
---
Musée départemental Arles antique, Arles (FR) 14 December 2018 - 22 April 2019
L'Armée de Rome, la puissance et la gloire
Jamais l'expansion de Rome n'aurait été aussi rapide, ni n'aurait couvert un territoire aussi vaste sur une période aussi longue, sans l'incroyable force de frappe de son armée. Instrument de conquête, celle-ci assure aussi à l'Empire une longue période de paix. L'exposition présentée à Arles en montre l'organisation, la technicité et la puissance et en retrace l'évolution, du IIe siècle avant J.-C. à la fin de l'Empire.
Commissariat : Katia Schörle (Musée d'Art Classique de Mougins), Claude Sintes
---
Museo Nacional Centro de Arte Reina Sofía, Madrid (ES) 21 November 2018 - 22 April 2019
Artistas extranjeros en París (1944-1968)
This exhibition explores the contribution made by foreign artists to the dynamism of the École de Paris after the Second World War. Still considered as a point of reference and stimulation for modern art, the French capital retains intact its aura as a "City of Light" inherited from the 19th century and still exerts a magnetic attraction on artists from all over the world.
Curator : Serge Guilbaut
---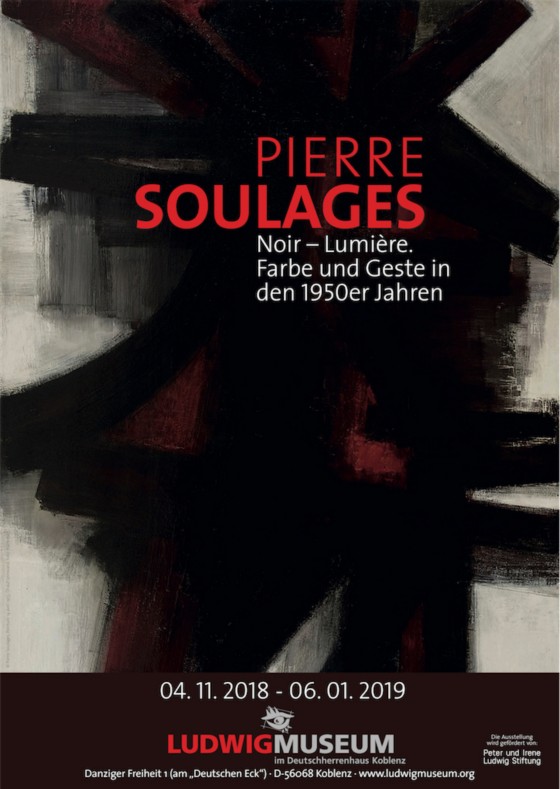 Ludwig Museum, Koblenz (DE) 4 November 2018 - 6 January 2019
Pierre Soulages. Noir - Lumière. Farbe und Geste in den 1950er Jahren
One of the last living legends of abstract art, French artist Pierre Soulages will celebrate his 100th birthday in 2019. His radicalism has marked the history of art, characterized by the colour black to which he devoted himself almost all his life. On the occasion of this anniversary, the Ludwig Museum in Koblenz is presenting an major exhibition featuring some forty works by the painter, including prints and early paintings.
Curator : Beate Reifenscheid
---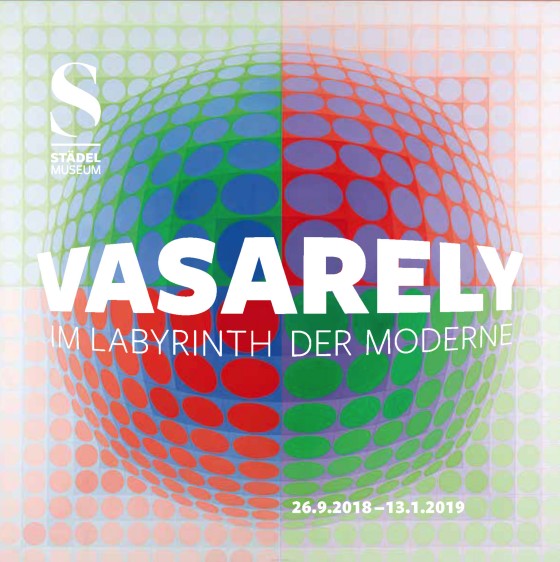 Städel Museum, Frankfurt am Main, (DE) 26 September 2018 - 13 January 2019
Victor Vasarely – Im Labyrinth der Moderne
The Victor Vasarely. In the labyrinth of modernity retrospective presents more than a hundred works by the founder of optical art - or op art - covering more than 60 years of creation. Throughout his career, he has been influenced by various styles. Often reduced to his optical art, the artist creates a bridge between the modernism of Central and Eastern Europe and the avant-garde of the Swinging Sixties in the West. From his first works to his most emblematic works of op art, the exhibition allows us to rediscover this essential artist of the 20th century who better than anyone else reflects the complexity of the modernist movement.
Curators : Martin Engler and Jana Baumann

---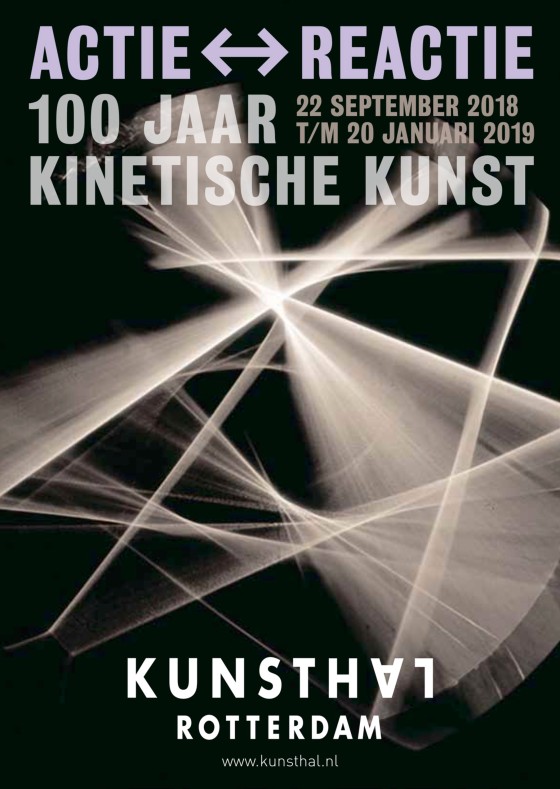 Kunsthal Museum, Rotterdam (NL) 22 September 2018 - 20 January 2019
ACTIE - REACTIE. 100 jaar kinetische kunst
More than a century after the birth of this artistic movement, Kunsthal Rotterdam presents, in close collaboration with the Réunion des musées nationaux - Grand Palais, Paris, a prestigious retrospective on yesterday's kinetic art in the context of today's performing arts.
Curators : Marianne Le Pommeré and Serge Lemoine
---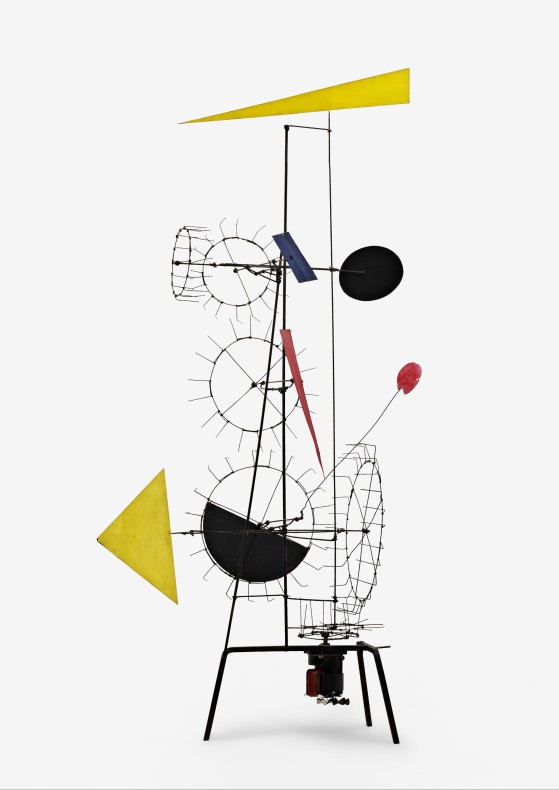 Museum Tinguely, Bâle (CH) 5 June 2018 - 10 June 2019
Enlarged presentation of the Jean Tinguely collection
As part of the presentation of its permanent collection, the Tinguely Museum offers a chronological and thematic tour of Jean Tinguely's artworks from 1955 to 1991, highlighting certain groups of particularly important artworks.
Curator : Sandra Beate Reimann
---
Past Loans