---
Musée d'art, Pully (CH) 8 September 2023 - 3 December 2023
Émilienne Farny,Le regard absolu
The Musée d'art de Pully's retrospective, the first devoted to Émilienne Farny, presents the artist's work through her emblematic series, and concludes with the film Francis Reusser dedicated to her in 2015. On this occasion, the Fondation Gandur pour l'Art is lending four works by the artist: Cinéma, Les Grues, Rue Bezout n° 2 and Sans titre.
Curators: Michel Thévoz and Laurent Langer
A leading figure in contemporary Swiss painting, Émilienne Farny (1938-2014) takes a personal, incisive look at the world around her. Using her camera, the artist captures everyday life, which she then reproduces on canvas. Settling in Paris in the 1960s after training at the École cantonale des beaux-arts de Lausanne, the artist discovered pop art, from which she drew inspiration for her views of the French capital. Construction sites, billboards and store fronts were the first elements in the formal urban repertoire she developed throughout her life. Returning to Lausanne in 1972, she devoted herself to the ironic depiction of suburban villas, which she saw as characteristic of "Swiss happiness".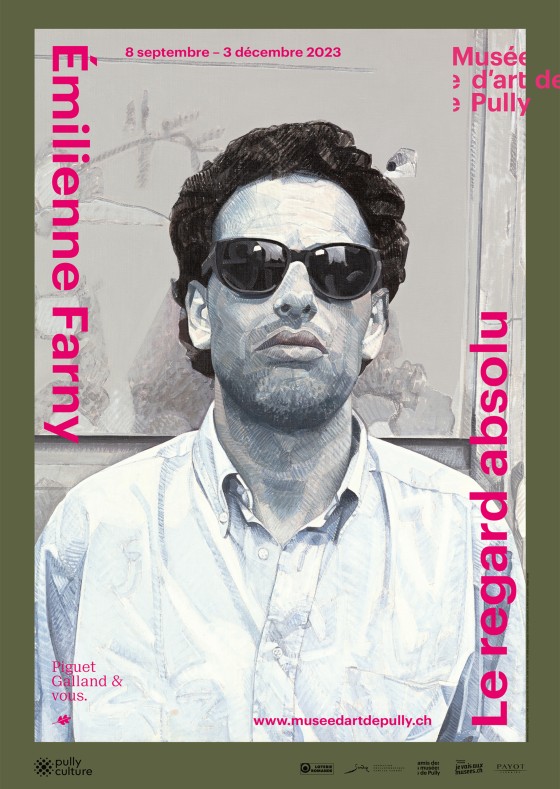 MUSÉE D'ART DE PULLY
Chemin Davel 2
1009 Pully Suisse

Works on loan