---
Since 2011, the Fondation Gandur pour l'Art lends its works to the most prestigious institutions in the museum world so that they can be discovered by as many people as possible : from the Juan March Foundation in Madrid to the Hermitage in Lausanne, from the Guggenheim Museum in Bilbao to the Musée d'Art moderne de la Ville de Paris.
The Foundation wished to briefly retrace the purpose of the exhibitions for which it has lent works. These texts are largely inspired and drawn from the sites relating to the exhibitions of the borrowing institutions, for which they are thanked here. 
The Foundation is pleased to be able to contribute to the influence of the artists and the different cultures exhibited through these loans.
---

21 January 2021 - 16 May 2021
Calder, Soulages, Vasarely… Abstractions plurielles1950-1980Collection de la Fondation Gandur pour l'Art
The years following the Second World War saw a great artistic effervescence. Paris regained its status as cultural capital and once again attracted painters from all over the world. The geometric trend, with its roots in the avant-gardes of the early twentieth century, experienced new developments. At the same time, an emerging generation of artists revolutionized abstract art by transcending gesture and material thanks to new techniques and tools, making it possible to rethink painting and its supports.
Curator : Yan Schubert
---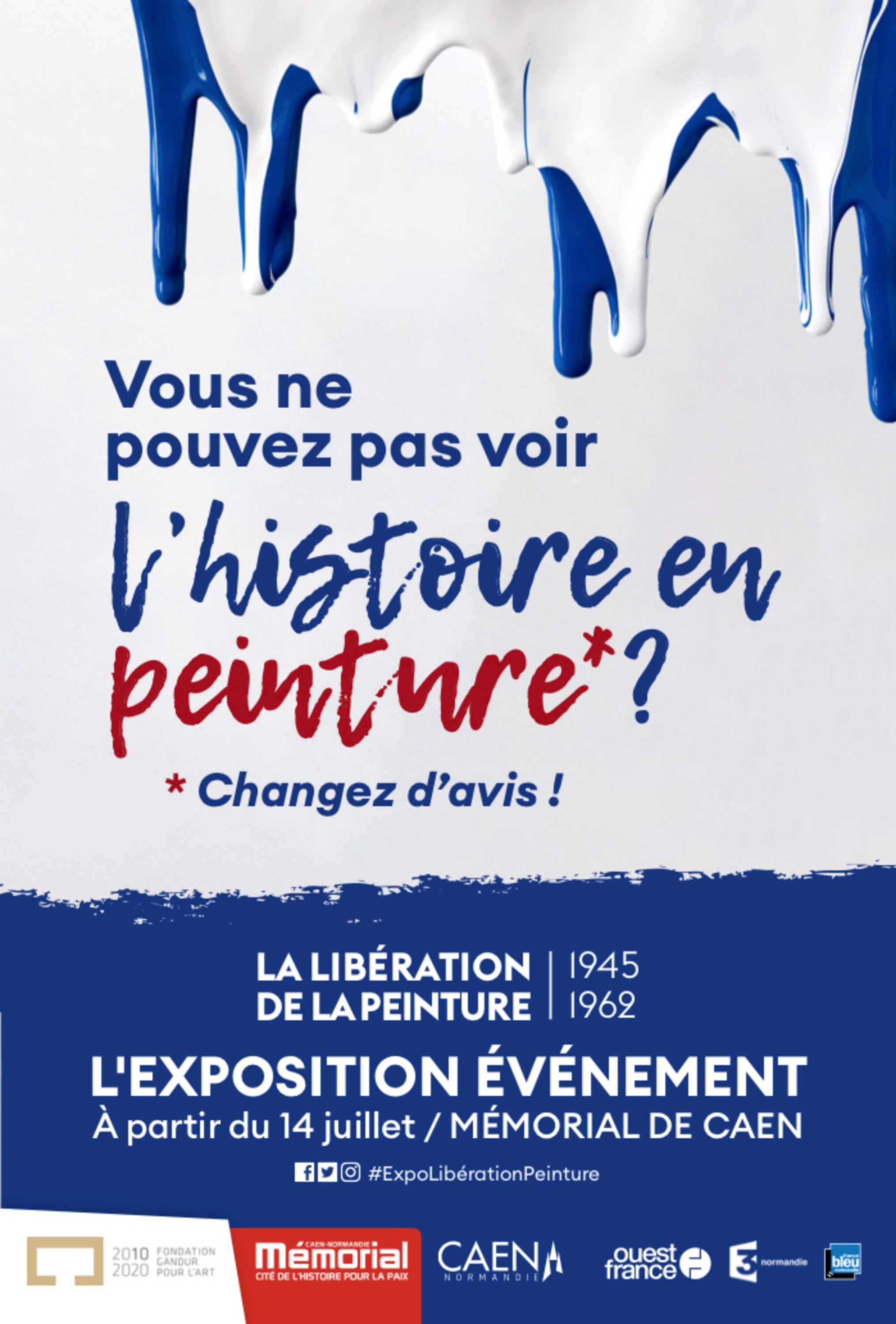 Mémorial de Caen, Caen (FR) 14 July 2020 - 31 January 2021
La Libération de la peinture 1945-1962
The exhibition, La Libération de la peinture, 1945-1962* opens its doors on 14 July at the Mémorial de Caen (France). Through a selection of seventy-five works taken from its collection, the Fondation Gandur pour l'Art, in collaboration with the Mémorial de Caen, invites visitors to discover how the traumas of the Second World War had a long-term effect on the course of art, leading many European artists to invent a new pictorial language, capable of expressing the personal and social torments of their generation. This major exhibition is curated by the Foundation's curatorial team, who are also responsible for the richly illustrated accompanying catalogue.
Curators: Bertrand Dumas et Yan Schubert

---
Past exhibitions