---
Church of Saint-Germain, Geneva (CH) 7 July 2019 - 15 September 2019
The Fondation Gandur pour l'Art connects painting and music at Saint-Germain
The Fondation Gandur pour l'Art (FGA) is joining forces with the parish of Saint-Germain to exhibit two major works from its collection of abstract art. Two large format paintings, one by Léon Zack (1892-1980) and another by Georges Mathieu (1921-2012), will be on display for three months in the nave of the Gothic church. Musical performances will also be held in this unusual exhibition setting, offering a unique experience this year to listeners, invited at the same time to be spectators too.
Curators : Bertrand Dumas and Yan Schubert
For the 46th year of the Saint-Germain Summer Concerts, organised by the parish of Saint-Germain, the repertoire will have another string added to its bow through the association of painting and music. The Fondation Gandur pour l'Art is contributing to the openness of this approach by giving audiences the opportunity to discover Georges Mathieu's Obscuration and Léon Zack's Hommages aux amis (Tributes to Friends).
These two paintings from the 1950s are representative of the pictorial research carried out at that time by a whole generation of artists who attempted to represent nature by means other than the traditional depiction of beings and things. In this quest beyond reality, Mathieu and Zack, each in their own way, explored to the same degree the arcana of their interiority and the mysteries of the universe governed by cosmogonic and spiritual forces.
The Church of Saint-Germain, located in Rue des Granges in Geneva, will be open for the times of the concerts scheduled every Sunday and Monday over the summer, from Sunday, 7th July to Monday, 2nd September 2019. The church will also be accessible on Saturday 14th and Sunday 15th September for the 2019 European Heritage Days.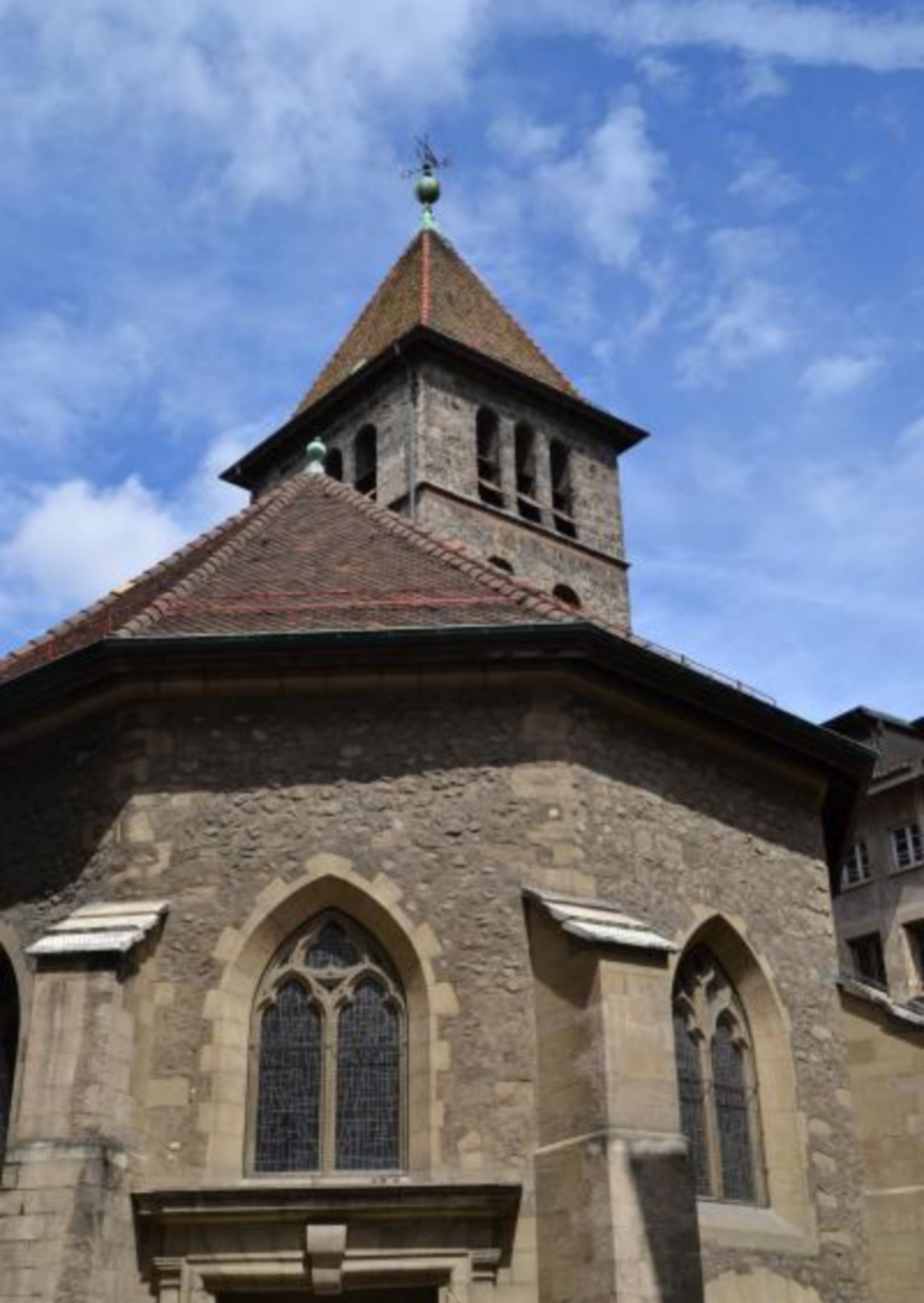 Église Saint-Germain, Genève (CH)
11, rue des Granges, 1204 Genève
Voir sur google maps
HORAIRES
Accessible selon les horaires des concerts programmés tous les dimanches et lundis durant l'été entre le dimanche 7 juillet et le lundi 2 septembre 2019. L'église sera également ouverte les samedi 14 et dimanche 15 septembre durant les JEP 2019.
Works on loan