---
FONDS HÉLÈNE & ÉDOUARD LECLERC POUR LA CULTURE, LANDERNEAU (FR) 14 December 2014 - 17 May 2015
Jacques Monory
This is the first major exhibition in the west of France presenting over 150 artworks (paintings, films, photographs, engravings, and art objects) representative of the work and career of artist Jacques Monory
Curator : Pascale Le Thorel
A retrospective, this exhibition reveals the work of an artist who refers to his narratives as 'thriller scenarios', and who was described in a rather Baudelaireian way by his friend, philosopher Jean-François Lyotard, as the 'Painter of Modern Life'.
A creator of atmospheres and a director of fragments, Monory uniquely rendered 'the climate, impression, sensation, and symbolic incident', pulling the spectator into his universe.
Since the 1960s, alongside the Narrative figuration movement, he has been developing a work that asserts itself as a form of writing, with his signature or hallmark trait—the recurring use of a colour, blue—and a specific theme: the essence of his relationship with life (whether real, imaginary, or idealized).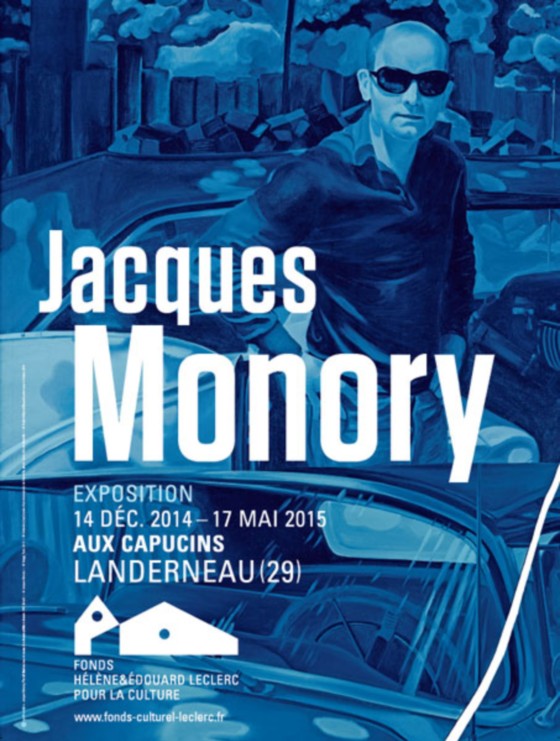 ---
Work on loan