---
Institute of Contemporary Art, Miami (US) 28 November 2022 - 30 April 2023
Hervé Télémaque
1959–1964
From November 28, 2022, to April 30, 2023, ICA Miami presents "Hervé Télémaque: 1959–1964," which brings together over a dozen paintings from the artist's first five years of production. As one of the preeminent painters of the postwar period, with an artistic output that spans figuration to Pop art to assemblage, Télémaque has been at the forefront of a number of modes that characterise contemporary art.
Curator: Gean Moreno
The exhibition "Hervé Télémaque, 1959–1964" examines the very beginning of his practice, exploring a period of turbulence for the artist, both artistic and existential. In 1957, when François Duvalier came to power in Haiti and Abstract Expressionism was in its waning years, Télémaque moved to New York City from his native Port-au-Prince to become an abstract painter. What he found in America was a deeply segregated society that racialized his body in a way that he had not experienced in Haiti. This new and difficult social reality began to register in early abstract paintings and turned the abstract painter's desire for "nonreferentiality" back to the textures and problems of everyday life.
In 1961 Télémaque decamped to Paris, where he befriended a number of Surrealist and Latin American artists, like Wifredo Lam. By 1962 he had slowly evolved his gestural abstract language into a politicized grotesque abstraction. During this time, Télémaque would also become involved with the Narrative Figuration, a group of artists that included the likes of Öyvind Fahlström and Bernard Rancillac who reinvigorate a French cultural scene that was stalling out on Abstract Informalism.
As part of this deep look at the earliest works in Télémaque's œuvre, the exhibition features Portrait de famille (1962-1963), a loan from the Fondation Gandur pour l'Art, which pokes fun at general bourgeois values.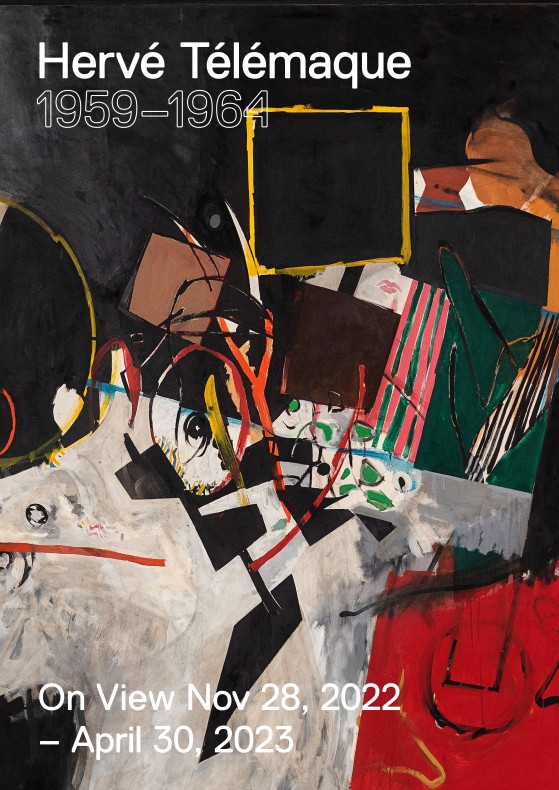 INSTITUTE OF COMTEMPORARY ART MIAMI
61 NE 41st St
Miami, FL 33137
United States
---
Work on loan