---
MAM - Musée d'Art Moderne, Paris (FR) 15 September 2023 - 21 January 2024
Nicolas de Staël
The Musée d'Art Moderne in Paris is devoting a major retrospective to Nicolas de Staël (1914-1955), a key figure on the post-war French art scene. The retrospective features a selection of some 200 paintings, drawings, prints and notebooks from numerous public and private collections.
Curators: Charlotte Barat-Mabille and Pierre Wat
Organized chronologically, the exhibition traces the artist's successive evolutions, from his first figurative works and dark, matte canvases of the 1940s, to his paintings on the eve of his untimely death in 1955.
His "inevitable need to break everything down when the machine seems to be running too smoothly" led him to produce a remarkably rich and complex body of work, "without a priori aesthetics". Unaffected by the fashions and quarrels of his time, his work deliberately overturns the distinction between abstraction and figuration, and appears as the pursuit, carried out in a hurry, of an ever denser and more concise art: "Life is so sad without paintings that I go for it as long as I can", he wrote.
The retrospective allows us to follow this pictorial quest of rare intensity step by step, starting with his youthful travels and early years in Paris, then evoking his move to the Vaucluse region, his famous trip to Sicily in 1953, and finally his last months in Antibes, in a studio facing the sea.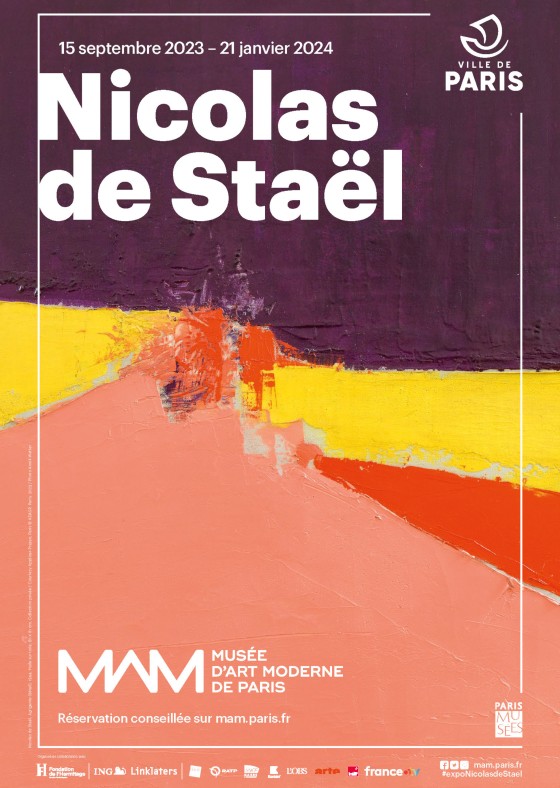 MUSÉE D'ART MODERNE DE PARIS
35 Rue du Dr Fanton
13200 Arles
France
Works on loan