---
Fondation de l'Hermitage, Lausanne (CH) 4 September 2020 - 3 January 2021
Arts et Cinéma
In partnership with La Cinémathèque française and the Réunion des Musées Métropolitains Rouen Normandie, the Fondation de l'Hermitage is beginning a new chapter in its exploration of artistic modernity by examining the connections between the fine arts and cinema, one of the 20th century's great visual revolutions.
Curators : Dominique Païni and Aurélie Couvreur
Adapting a project previously on show at CaixaForum in Madrid and Barcelona (2017) and at the Musée des Beaux-Arts in Rouen (18 October 2019 – 10 February 2020), the exhibition illustrates the reciprocal exchanges and influences between filmmakers and visual artists, from the earliest films of the late 19th century to the French Nouvelle Vague. Focusing on the visual arts, the Lausanne event brings film extracts, posters and models into dialogue with important sculptures, drawings, photographs and paintings. The works of the Lumière brothers, Fernand Léger, Fritz Lang, Charlie Chaplin, Pablo Picasso, Luis Buñuel, Nicolas de Staël and Jean-Luc Godard – to name only the most famous – take on new resonances here in this unprecedented face-to face.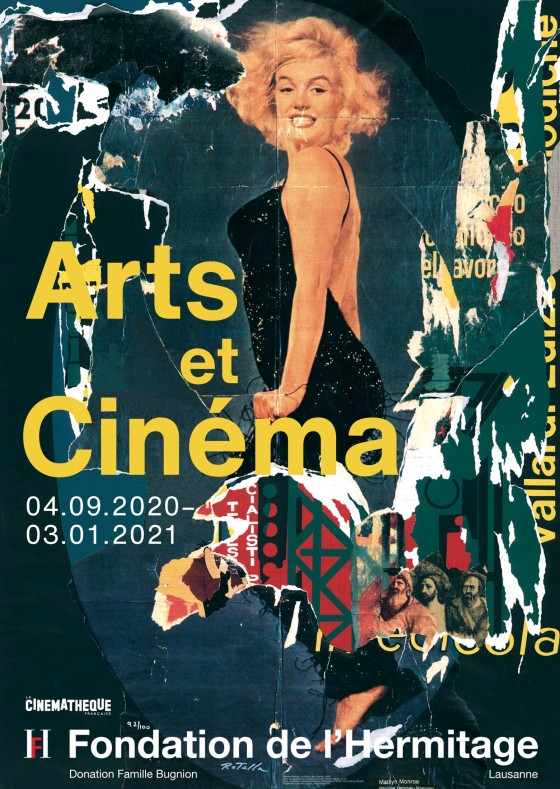 ---
Works on loan