---
Museum Tinguely, Bâle (CH) 5 June 2018 - 15 November 2020
Enlarged presentation of the Jean Tinguely collection
As part of the presentation of its permanent collection, the Tinguely Museum offers a chronological and thematic tour of Jean Tinguely's artworks from 1955 to 1991, highlighting certain groups of particularly important artworks.
Curator : Sandra Beate Reimann
Organised on three levels, the journey begins with the works of youth from the second half of the 1950s until 1960. There, the first mechanical works in wire and the kinetic reliefs of the artist are presented, among others, as well as his interest for sound, the invention of the Méta-Matic drawing machine and his collaboration with Yves Klein. Then come the main creative periods of the 1960s, the destructive actions, the works in scrap metal, the black sculptures and his central work of the 1970s, the Plateau agriculturel. The last level is devoted to Tinguely's late work with works like Pit-Stop, the Machine Bar, Café Kyoto and the Geisterschiff project that Tinguely designed for the Wettsteinbrücke in Basel.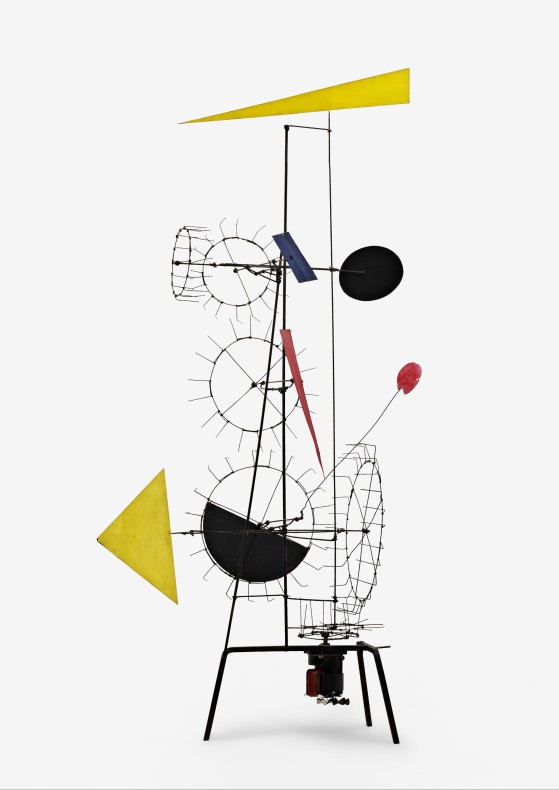 Work on loan