---
Kunsthal Museum, Rotterdam (NL) 22 September 2018 - 20 January 2019
ACTIE - REACTIE. 100 jaar kinetische kunst
More than a century after the birth of this artistic movement, Kunsthal Rotterdam presents, in close collaboration with the Réunion des musées nationaux - Grand Palais, Paris, a prestigious retrospective on yesterday's kinetic art in the context of today's performing arts.
CURATORS : Marianne Le Pommeré AND SERGE LEMOINE
The exhibition ACTIE - REACTIE. 100 jaar kinetische kunst provides a broad historical overview of this 20th century movement of abstract art, focused on light and movement. About eighty works by the most famous artists who have contributed significantly to its development are on display: from pioneers such as Marcel Duchamp, Alexander Calder and Victor Vasarely, to renowned artists such as Julio Le Parc, Gerhard von Graevenitz, Christian Megert, Bridget Riley, Yayoi Kusama, Jan van Munster and Dan Flavin, as well as representatives of the younger generations such as Jeppe Hein, Žilvinas Kempinas and Philippe Decrauzat. Works by Heinz Mack, Otto Piene and Günther Uecker of the German avant-garde group Zero are also presented.
The exhibition is divided into twelve themes covering different aspects of perception and physical experience with the works, such as light, movement, rhythm, structure, vibration, space, radiation, immateriality and rotation. All works of art use a variety of senses that can contribute, through their interaction with the viewer, to a unique sensory experience. Contemplation of kinetic art is an invitation to feel, look and listen to the rhythms, vibrations and forces of attraction that govern the universe. In short, Action - Reaction!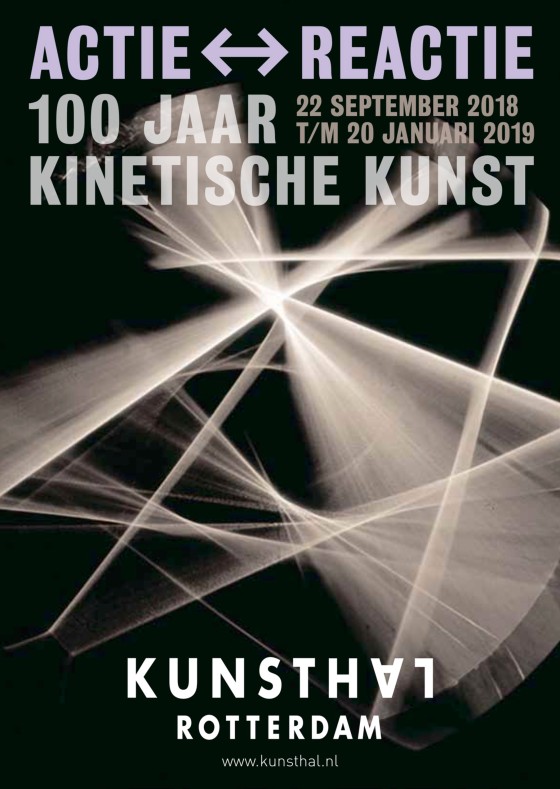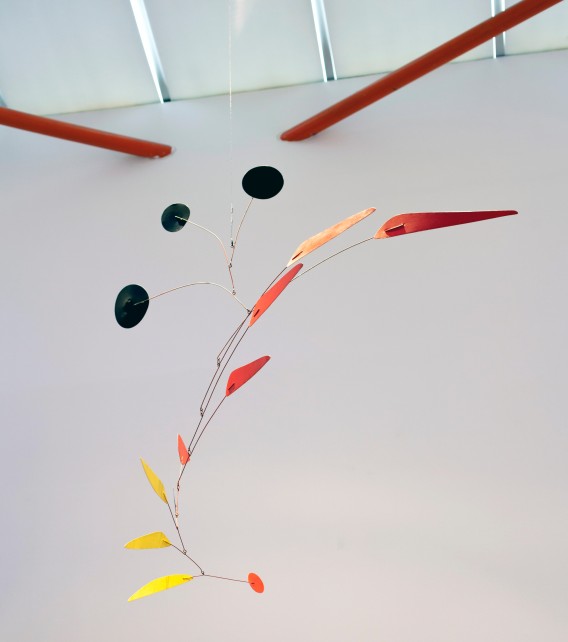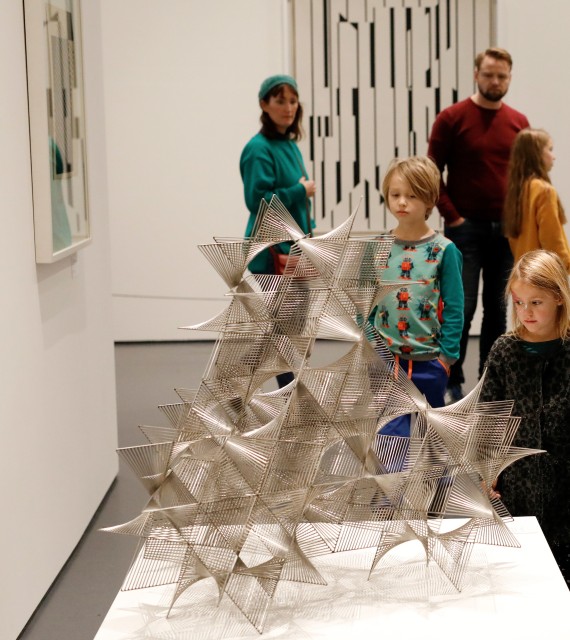 ---
Works on loan