---
MAMAC, Nice (FR) 16 October 2021 - 27 March 2022
Daniel Spoerri's Theatre of Objects
For the very first time, the MAMAC is devoting an exhibition to the artist Daniel Spoerri, member of the Nouveau Réalisme (New Realism) movement, close to Fluxus and initiator of Eat Art.
This astonishing project captures the way in which the artist tackles chance, the anecdotal and the derisory, taking emotion as his starting point. Visiting this exhibition is as surprising and fascinating as strolling through a funfair with all its traps and tricks, its cabinets of curiosities and its banquets. The show highlights the artist's desire to create a new form of art, a global, sentimental and people's project produced in conjunction with the public.
Curator: Rébecca François
Comprising nearly 300 works and documents, the exhibition proposes a labyrinthine journey through the art of appropriation, from the first "snare-pictures" to the creation of unusual museums and including the art of the table and of cooking.
Even though Daniel Spoerri's "snare-pictures" have become popular, the exhibition, while eschewing the retrospective, offers a fresh perspective on the artist's work. It presents major historical works and archives from an original angle, together with less-known works that are just as pioneering and fascinating.
The monumental artwork Replica of Room No. 13 of the Hôtel Carcassonne (1998) will be on display for the first time in France and several banquets devised by Spoerri from 1963 onwards will be organised jointly with him: a great way to share with visitors the vitality of this artist's facetious body of work!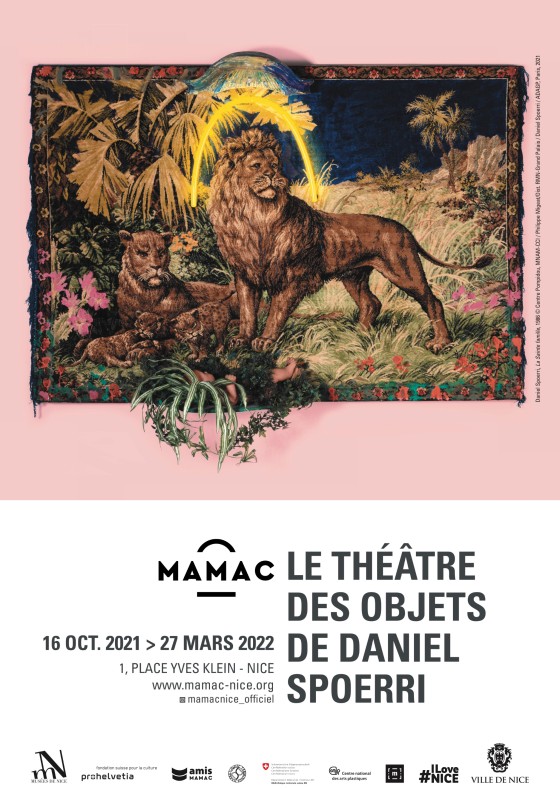 ---
Works on loan