---
IVAM Institut Valencia d'Art Modern, Valencia (ES) 8 October 2019 - 16 February 2020
Jean Dubuffet. Un bárbaro en Europa
After the Mucem in Marseille, the traveling exhibition Jean Dubuffet. Un bárbaro en Europa ("Jean Dubuffet, a Barbarian in Europe") takes up residence at the IVAM and reveals how Jean Dubuffet intertwines in his work his painting and writing activities with the research he has devoted to what he calls Art Brut. It presents his artistic production in all its diversity, focusing in particular on displaying objects and documents resulting from the investigations he carried out during his visits to ethnographic or folk-art museums, as well as various collections devoted to "the art of the insane".
Curators: Baptiste Brun and Isabelle Marquette
Painter, writer and inventor of Art Brut, Jean Dubuffet (1901-1985), was a key figure on the 20th century artistic scene. In the aftermath of the Second World War, this elusive and controversial artist developed a radical critique of the art and culture of his time, making constantly renewed invention the mainspring of creation and reflection. Borrowing from anthropology, folklore or the field of psychiatry, he continued the decompartmentalization activities of avant-garde artists of the inter-war period, exploded the notion of a supposedly primitive art and opened up new creative paths.
The exhibition Jean Dubuffet. Un bárbaro en Europa features over 290 artworks and objects from the greatest French and European collections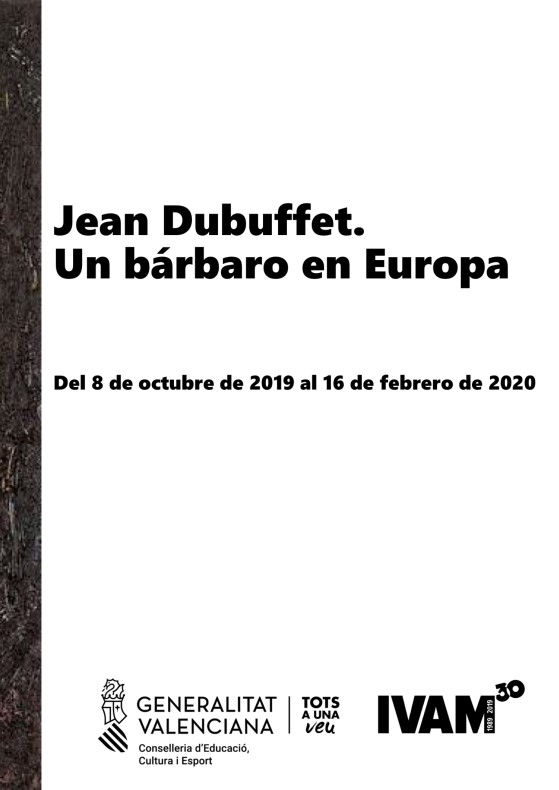 ---
Works on loan