---
Le Delta - Espace Culturel Provincial, Namur (BE) 7 March 2020 - 23 August 2020
Peter Saul
Pop, Funk, Bad Painting and More
This first retrospective in Belgium of the American artist Peter Saul (born 1934) covers the career of one of the latest contemporaries of Pop Art, from the late 1950s to the present day. Created at the Abattoirs, Musée-Frac Occitanie in Toulouse, the exhibition Peter Saul. Pop, Funk, Bad Painting and More, of unequalled scope, presents just over 80 works (paintings, graphic arts, archives, etc.) for its stopover at Le Delta in Namur.
CURATOR : ISABELLE DE LONGRÉE and Annabelle Ténèze
Peter Saul continues today his constant highlighting of the most pressing issues of the world and of art, making him still one of the most influential painters for young artists. In this retrospective, visitors will discover his exuberant and colourful way of representing global, and in particular American, history and culture, including his reinterpretations of art history.
His career, surprisingly, began in Paris at the dawn of the 1960s. It was there that the artist created his first pieces reproducing superheroes, comics and everyday objects from the American way of life. Yet Peter Saul, thousands of kilometres from the epicentre of the pop art movement, to which he denies affiliation while sharing its themes, and whose work expresses the quintessence of American art, was to offer a more critical viewpoint, questioning the consumerist and imperialist model. On his return to the United States in 1964, he settled in California, the home of Funk Art, with which his pop and surrealist pictorial oeuvre found an echo. Peter Saul's work proved to be both unique and precursory of the major currents in painting. Divergent pop and dazzling funk, his art became a new method of producing history painting using today's colours, just as his way of reworking art's masterpieces prefigures his Bad Painting and its success in the 1980s. He has also been consistently attentive to world chaos. The Vietnam War, the struggles for civil rights, American presidents (from Ronald Reagan to Donald Trump), ecology, junk food and cigarettes are among the powerful themes he has addressed in his work.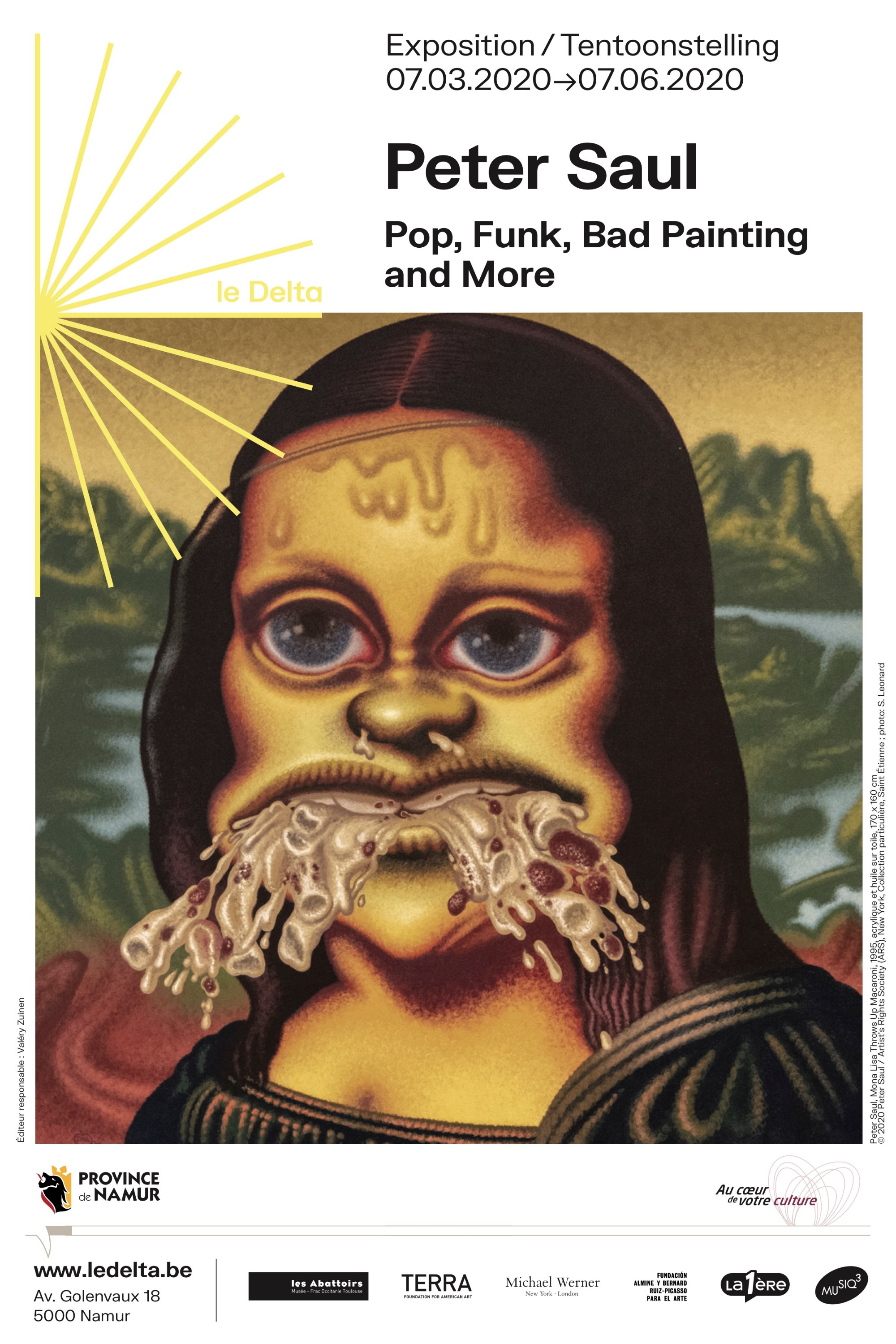 Works on loan