---
Műcsarnok — Kunsthalle, Budapest (HU) 4 October 2023 - 28 January 2024
REIGL JUDIT 100 – Judit Reigl and the Second School of Paris
In addition to Paris and Berlin, Budapest is also paying tribute to the painter Judit Reigl, who was born in Hungary 100 years ago. To crown the events celebrating the centenary, the Műcsarnok - Kunsthalle Budapest is organising a major retrospective presenting the seven decades of the artist's life and work.
Curator: Kálmán MAKLÁRY
The exhibition features over 60 paintings representing the main periods of Judit Reigl's work. These include works never before exhibited, such as the figurative ones she painted during her studies in Rome. The milieu of the Paris art scene and her intellectual kinship are also evoked by the presence of paintings by artists from the Second School of Paris, such as Jean Dubuffet, Hans Hartung, Jean-Paul Riopelle and Jean Degottex.
Judit Reigl's turbulent life and uncompromising artistic approach make her an extraordinary artist. Today, she is considered one of the most innovative painters of all time. Her work is shown in solo and group exhibitions in the world's most important private and public collections, and also features in major permanent exhibitions, including those at the Metropolitan Museum (MET), the Museum of Modern Art (MoMA) and the Guggenheim Museum in New York, as well as the Centre Pompidou in Paris and the Tate Modern in London.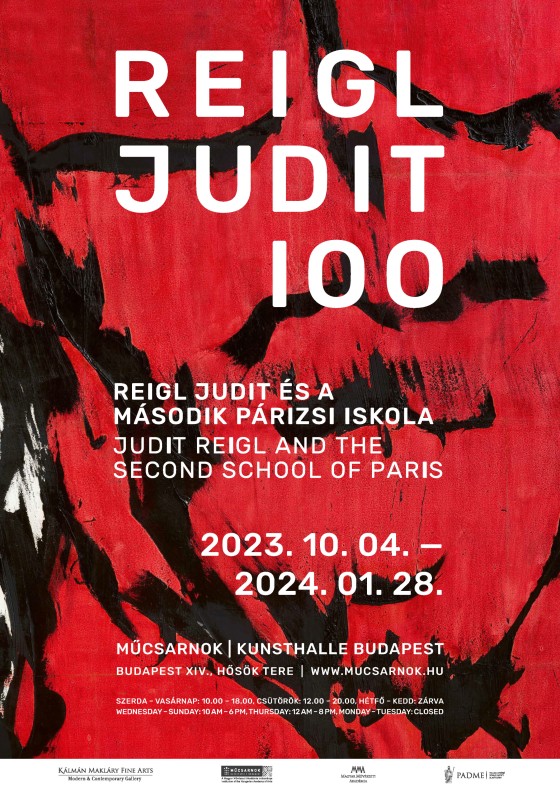 ---
Works on loan