---
The National Museum of Western Art, Tokyo (JP) 19 February 2019 - 19 May 2019
Le Corbusier and the Age of Purism
This exhibition presents some one hundred works by Le Corbusier and his contemporaries, along with architectural models, publications, and films. It provides a unique opportunity to engage with the spirit of modernism that Le Corbusier sought to express within a museum building of his own design.
Curator : Hiroya Murakami
Listed as a UNESCO World Heritage Site in 2016, the National Museum of Western Art (NMWA) main building was designed by Le Corbusier (1887-1965), one of the greatest architects of the 20th century.
The exhibition Le Corbusier and the Age of Purism, commemorating the 60th anniversary of the NMWA, focuses on the period when the young Swiss architect Charles-Édouard Jeanneret (known as Le Corbusier), settled in Paris, the capital of modern art. It explores nearly a decade of his work in fields as diverse as painting, architecture, urban planning, publishing, and interior design.
In late 1918, just after the First World War, Jeanneret and the painter Amédée Ozenfant invented Purism, a movement that advocated an art of "construction and synthesis" corresponding to the evolution of modern technologies. Still engaged with painting even as he sought new forms of architecture, Jeanneret's interaction with artists of the Parisian avant-garde strongly inspired him during the 1920s, encouraging his transformation into Le Corbusier, the standard-bearer of modern architecture.
The exhibition closes its doors with more than 190,000 entries.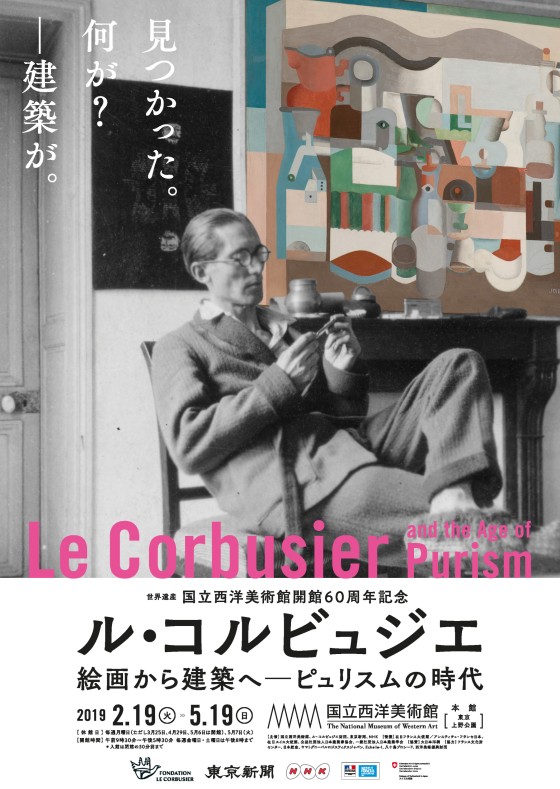 Works on loan