---
Kunstforum, Vienne (AT) 24 March 2021 - 27 June 2021
Daniel Spoerri
In spring 2021 the Bank Austria Kunstforum Wien is devoting a comprehensive retrospective to Daniel Spoerri who secured a place for himself in the history of art with his "snare-pictures" – "frozen" everyday situations, fixed and tipped over in the vertical The exhibition enlarges the perspective on this artist and inspired collector who works in almost all artistic media and whose diverse work has focused for the last sixty years on social interactions and the sensuous perception of everyday things – especially pertaining to people's sense of taste. Besides his assemblages and collages composed of everyday materials, the exhibition will also present his bronze sculptures produced as of 1970, the works related to script and textiles, and his actions, often performed in collaboration with other artists.
Curator : Veronika Rudorfer

Spoerri was born as Daniel Isaac Feinstein in 1930 in Galați (Romania). The exhibition spotlights not only numerous "snare-pictures" but also Spoerri's beginnings in dance and theatre, likewise his still enduring preoccupation with words – especially concrete poetry. Spoerri's artistic interpretation of eating and cooking is presented, including the founding of the Restaurant Spoerri in Düsseldorf and the art movement Eat Art; also his sojourn on the Greek island of Symi, where he emancipated himself form the concept of the "snare-picture". Spoerri's inexhaustible inventiveness is seen in the founding of the Edition MAT, which turns the art market topsy-turvy with its "originals in series".
As an artist active in research, Spoerri developed new forms of exhibiting and museum presentation in projects realised with students, including the Musées sentimentaux. Il Giardino di Daniel Spoerri in Seggiano (Italy) opened in 1997 demonstrates very clearly to what degree Spoerri functions as a networker, initiates collective work and makes the "friendship principle" one of the essential components of his art. The exhibition shows a multimedia presentation of the Giardino; here Spoerri juxtaposes his bronzes to works by his artist friends, including Eva Aeppli, Meret Oppenheim, Niki de Saint Phalle and Jean Tinguely.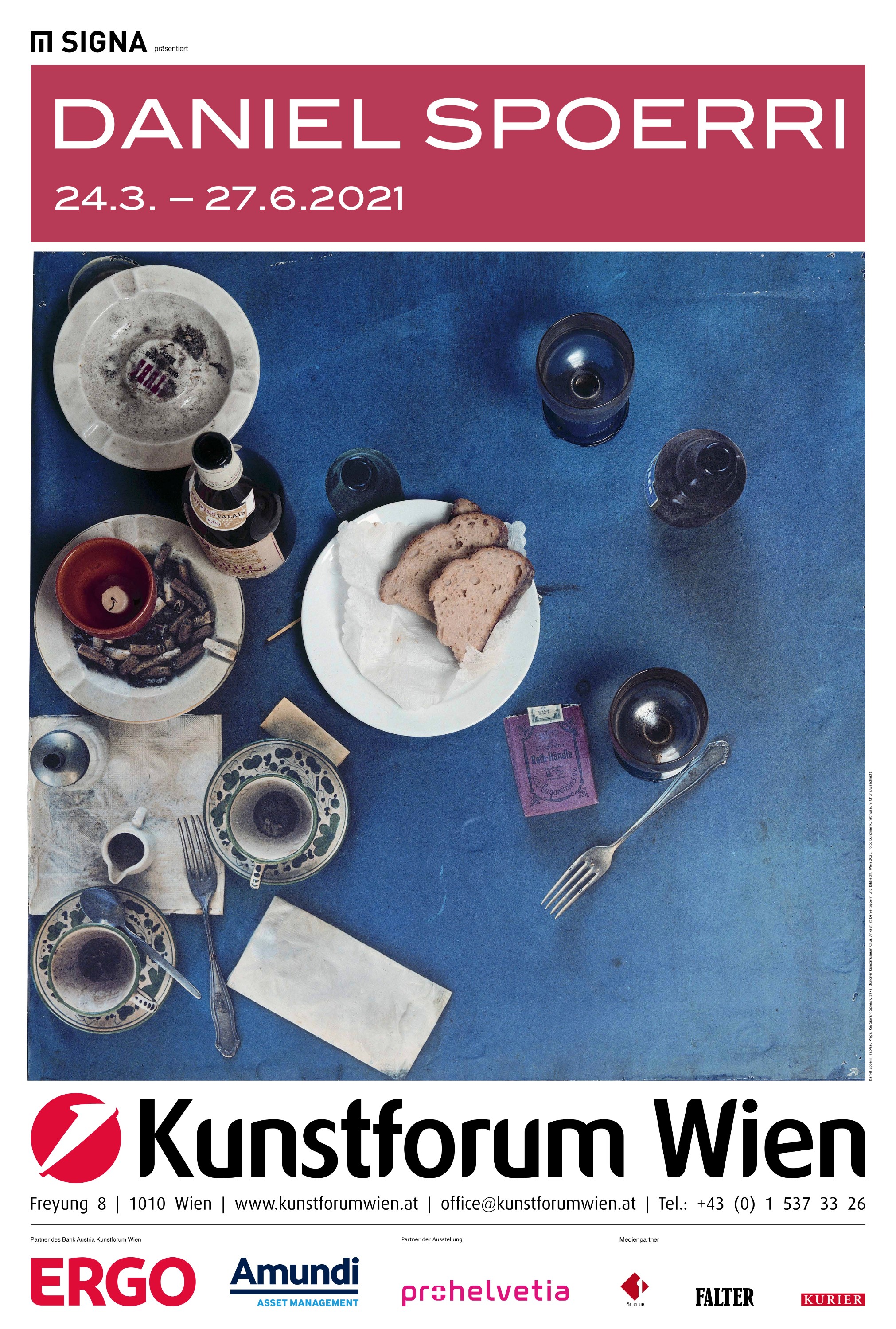 ---
Work on loan