---
Palazzo Franchetti, Venezia (IT) 10 May 2019 - 20 October 2019
Jean Dubuffet e Venezia
A strong connection exists between one of the most important French post-war artists, Jean Dubuffet, and the city of Venice. On two occasions, Dubuffet chose the capital of Veneto to present a preview of his most recent works: at the Palazzo Grassi in 1964 and at the French pavilion of the 1984 Biennale. Presented in the large galleries on the ground floor of the Palazzo Franchetti, a prestigious 15th century palace overlooking the Grand Canal, the exhibition Jean Dubuffet and Venice aims to celebrate and recall the importance of these two famous exhibitions that were to be significant milestones in the artist's career.
Curators : Sophie Webel and Frédéric Jaeger
Evoking these two historic Venetian exhibitions, Jean Dubuffet and Venice presents the three most important series in Dubuffet's oeuvre: Célébration du sol, Hourloupe and Mires. The first two cover the period from 1950 to 1974 - the date of the first Venetian exhibition - while pieces from the Mires series, dating from the early 1980s, represented France at the 1984 Venice Biennale.
The exhibition is enhanced with a selection of drawings, gouaches and documents all relating to the years 1964 and 1984, as well as photographs, letters and articles that also reveal the artist's musical experimentation.
This exhibition thus offers a complete portrait of a real experimenter who had the courage to distance himself from the yoke of tradition to turn his attention to the emotional and psychological uses of painting.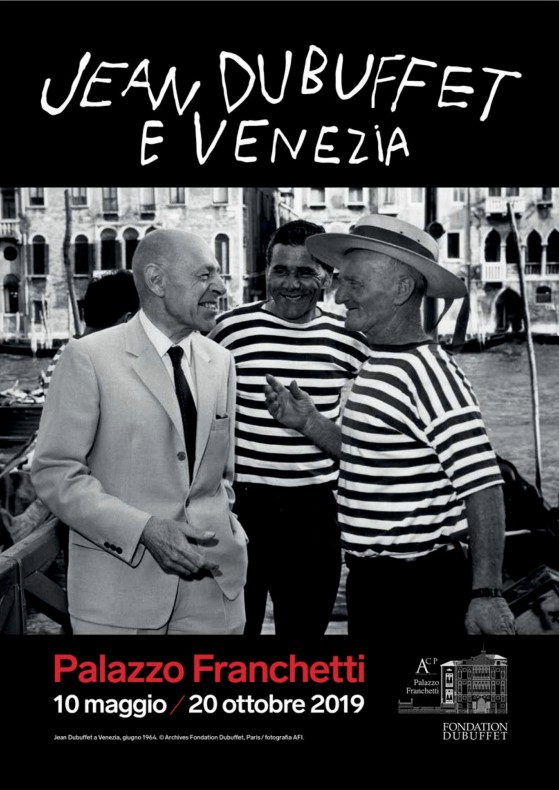 ---
Work on loan