---
Museum of Montmartre Renoir Gardens, Paris (FR) 28 February 2020 - 31 January 2021
Otto Freundlich (1878-1943) The Revelation of Abstraction
The Museum of Montmartre is devoting a major exhibition to one of the first great creators of non-figurative art, the German painter and sculptor Otto Freundlich (1878-1943). Organised in partnership with the Museum of Pontoise, home to the artist's studio collection since 1968, and the Sacré-Coeur Basilica, where two of his stained glass windows will be presented, the exhibition brings together nearly 80 artworks, including sculptures, paintings, stained glass, mosaics and graphic works. This unique ensemble will be accompanied by documents, writings and letters from artist friends – important testimonies of Freundlich's daily life. This exhibition is the first of its kind in a Parisian museum since 1969.
Curators : Christophe Duvivier and Saskia Ooms
Otto Freundlich's first stay in Montmartre dates back to 1908, when he rented a studio at the Bateau-Lavoir, next to that of Picasso. It was in 1912, in his second studio also on the hill of Montmartre, in Rue des Abbesses, that he created his famous sculpture Large Head. This was used in 1937 by the Nazis as the cover illustration for the catalogue of the touring exhibition "Entartete Kunst" (Degenerate Art), organised to discredit modern art in favour of official art that exalted the values of National Socialism. Otto Freundlich was denounced, arrested and sent to the Sobibor concentration camp (Poland) in March 1943, where he was executed on the day of his arrival. Only a few works by this pioneer of abstraction have survived, as the majority were destroyed by the Nazis. Assembling 80 or so of his works at the Musée de Montmartre is therefore an event in itself.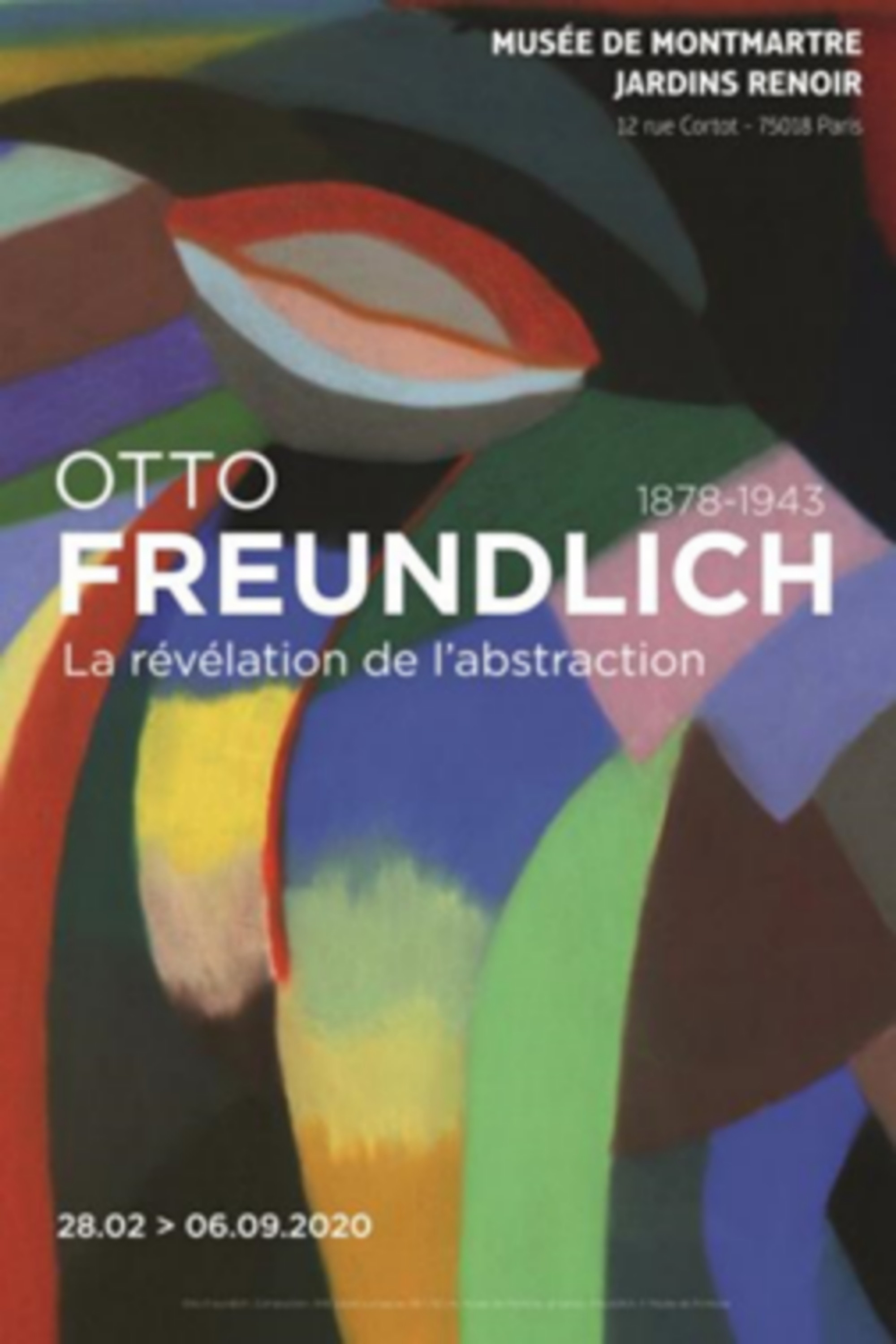 ---
Work on loan