---
Albertina, Vienna (AT) 9 September 2022 - 8 January 2023
Basquiat Die Retrospektive
The Albertina in Vienna presents the first retrospective of American artist Jean-Michel Basquiat in an Austrian museum. The exhibition Basquiat, Die Retrospektive brings together 50 of the artist's works to illustrate his approach to lines, words and symbols. Pioneer and visionary in the 1980s New York, Basquiat remains relevant, as the exhibition demonstrates through the pictorial and social analysis of his work.
Curators: Dieter Buchhart, Antonia Hörschelmann
Born in New York in 1960 to a Haitian father and a Portorican mother, Jean-Michel Basquiat started exploring graffiti shortly before becoming one of the emblematic figures in New York's art scene of the 1980s. Surrounded by personalities such as Andy Warhol, David Bowie and Madonna, he was the youngest artist to participate in documenta 7 and the first Afro-American artist to gain international recognition. Eccentric outsider and exploited superstar, he died from an overdose in 1988.
The Albertina's exhibition shows 50 works from exceptional public and private collections to bring a unique insight into the practice of Basquiat. The display takes us through his pictorial language: energetic linework, words, symbols, and a singular way of integrating collages into his paintings, sculptures, objects and large-size drawings. These elements act as narrative tools allowing the artist to highlight his Afro-American and Caribbean heritage and question the omnipresence of racism and social hierarchies. Through this discourse, Basquiat's work remains extraordinarily contemporary.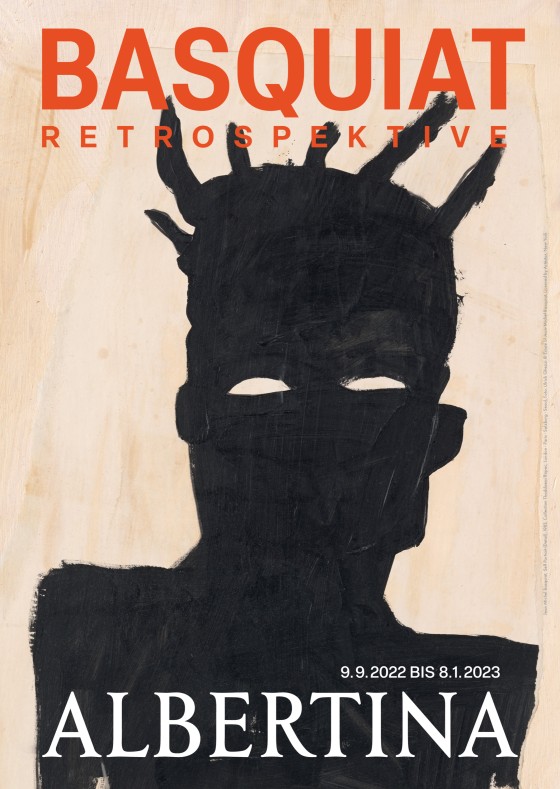 ALBERTINA
Albertinaplatz 1
1010 Wien

---
Work on loan