---
Centre Pompidou, Paris (FR) 5 May 2021 - 23 August 2021
Elles font l'abstraction
The exhibition Women in Abstraction on show at the Centre Pompidou from 5 May to 23 August 2021 offers a new interpretation of the history of abstraction from its origins to the 1980s, focusing on the specific contributions of nearly one hundred and ten "women artists". Exhibition curator Christine Macel, together with curator Karolina Lewandowska for the photography, revisit this history, while highlighting the invisibilisation process affecting "women artists", in a chronological display combining the visual arts, dance, photography, film and decorative arts. The artists are presented here, according to the terms chosen for the show's title in French, Elles font l'abstraction (literally, Women Make Abstraction), as actors and co-creators in their own right of modernism and its aftermath.
Exhibition Curators: Christine Macel (Centre Pompidou, Paris, France) and Karolina Lewandowska (Museum of Warsaw, Warsaw, Pologne)

The exhibition reveals the decisive turning points that marked the history of abstraction, at the same time as questioning its aesthetic canons, though without seeking to redefine a new one. It also moves beyond the idea of ​​a history of art seen as a succession of uniquely pioneering practices. By restoring "women artists" to their place within this history, the exhibition demonstrates its complexity and diversity. It opens with an unprecedented foray into the 19th century and the rediscovery of Georgiana Houghton's work dating from the 1860s, overturning the chronology of the origins of abstraction by taking it back to its spiritualist roots. It then showcases some leading figures through mini-monographs that highlight artists rarely exhibited in Europe or unjustly eclipsed. Particular attention is given to the specific contexts which have surrounded, favoured or, on the contrary, limited the recognition of "women artists" – contexts that are simultaneously educational, social and institutional. The exhibition explains why many "women artists" did not necessarily seek recognition. It then returns to the positions of the artists themselves, with their complexities and their paradoxes. Some, like Sonia Delaunay-Terk, went beyond gender, while others, as in the case of Judy Chicago, lay claim to a "feminine" art.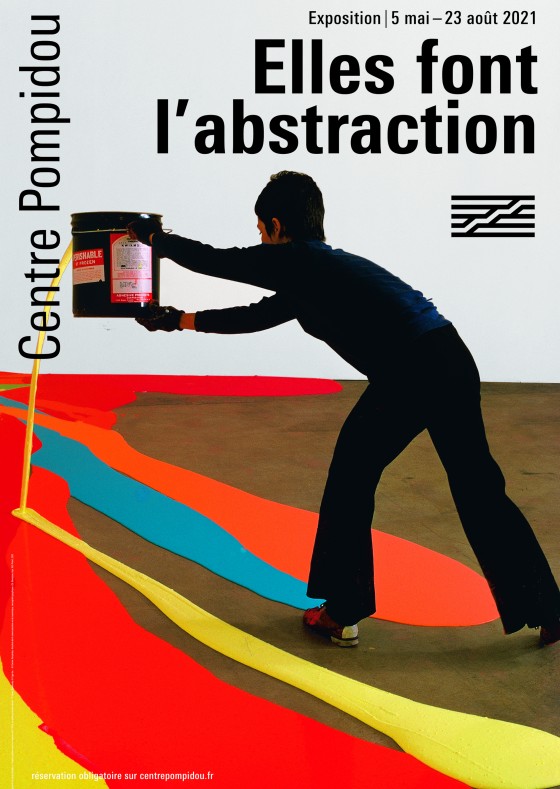 ---
Work on loan