---
Städel Museum, Frankfurt am Main, (DE) 26 September 2018 - 13 January 2019
Victor Vasarely – Im Labyrinth der Moderne
The Victor Vasarely. In the labyrinth of modernity retrospective presents more than a hundred works by the founder of optical art - or op art - covering more than 60 years of creation. Throughout his career, he has been influenced by various styles. Often reduced to his optical art, the artist creates a bridge between the modernism of Central and Eastern Europe and the avant-garde of the Swinging Sixties in the West. From his first works to his most emblematic works of op art, the exhibition allows us to rediscover this essential artist of the 20th century who better than anyone else reflects the complexity of the modernist movement.
Curator: Martin Engler and Jana Baumann

In Victor Vasarely. In the labyrinth of modernity, the artist can be rediscovered as one of the essential representatives of 20th century art, whose pictorial language has become part of the collective memory, without having been precisely situated by art history. Vasarely's origins as an artist are marked by his encounter with modernism. He was influenced by the theories of Bauhaus and suprematism. His works, marked by technology and later psychedelic ones, all of which play with space, aim to deceive the viewer's perception. They are representative of those years of awakening when society still had faith in the future. Vasarely's works embody the appearance of modernism in the 1960s and 1970s and are part of both avant-garde and popular culture. The publication and distribution of his works in the form of multiples makes them omnipresent. The popularity he was looking for, concerned about the democratization of art, also made it a mass product. Seen in the context of their time, Vasarely's illusionist works lead us into the labyrinthine mysteries of the artist's creation. At the same time, they provide us with a fascinating testimony to the adventure of modernism in all its contradiction.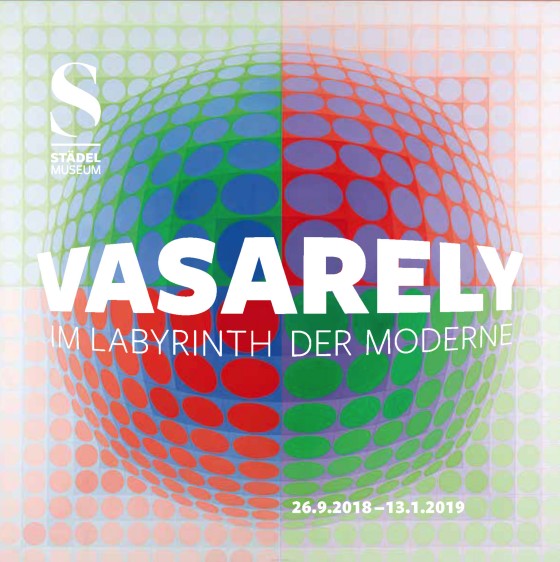 Work on loan