---
Lugdunum – Musée & Théatres romains, Lyon (FR) 20 June 2019 - 1 December 2019
LUDIQUE – jouer dans l'Antiquité
Games in Antiquity, in every shape and form: such is the thema of the exhibition LUDIQUE (Recreation – Playing in Antiquity). Since the dawn of time, playing games has been part of man's daily life, and the ancient period is no different. On the ground, at the forum, at the bath, in the theater or on the steps of a temple, everyone would play, even the gods. The Romans were very creative with their games, some of which still exist today. In an original scenography shaped after a hopscotch court, the eight main topics of the exhibition are arranged in a "playful" way and in the form of sketches, through which games are grasped according to the different social functions they fulfilled at the time. Past and present are also connected by means of modern games inspired by ancient ones.
Curator : Véronique Dasen
Thanks to loans from several European museums, including very rare pieces, the visitor discovers the games played by our ancestors in Antiquity and can get acquainted with some of them in a dedicated gaming area.
How would one play 2000 years ago? Did men play with women? Children with their parents? What do we know today about entertainment for children in these days? Along a route organized around 8 topics – early childhood, mobile toys, dolls, games of skill, games without accessories, dice games, board games and knucklebones – visitors will discover the social significance of games in Antiquity.
From rattle to doll's tea set via dolls, ball and hoop, the exhibition presents the importance of games and toys in a lifetime, from small childhood to adult age. Single-player, collective and parlour games, each having a secular or sacred function in the private and public life of individuals.
Ancient toys, among which rarely-seen pieces, as well as vases decorated with depictions of gaming scenes, will illustrate the subject. In response, recent ethnographic artefacts from Morocco, Cambodia and other places will give a hint as to the appearance of the toys used by children in Antiquity.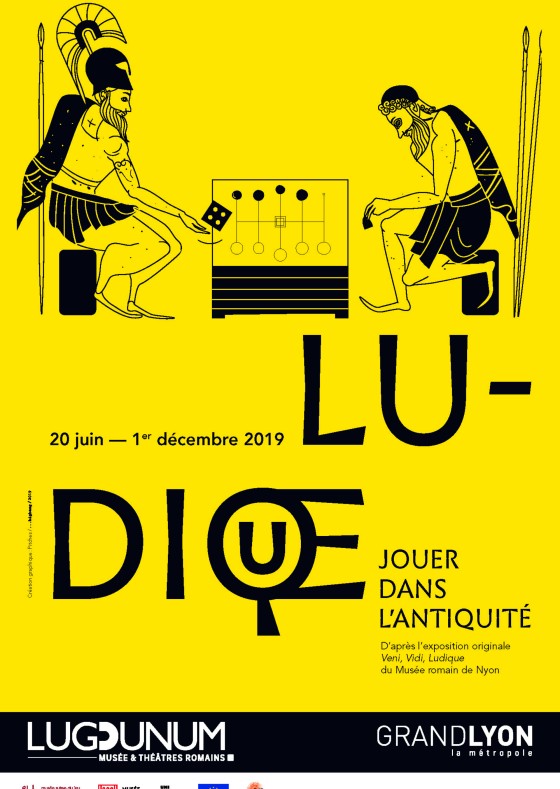 Work on loan