---
Musée d'Art moderne de la Ville de Paris, Paris (FR) 11 October 2019 - 1 March 2020
Hans Hartung, la fabrique du geste
For its reopening after a year of renovation work, the Musée d'Art moderne de Paris is presenting Hans Hartung, La Fabrique du geste, dedicated to one of the leading innovators in post-war abstract art. As his last retrospective in a French museum dates back to 1969, it was high time to give Hans Hartung (1904-1989) the renewed visibility he deserves. The exhibition takes a fresh look at the complete oeuvre of this major 20th-century artist and his crucial role in art history.
Curator : Odile Burluraux
The exhibition is designed as a succession of chronological sequences divided into four main sections. It includes not only paintings, but also photographs, testifying to the importance of this practice for Hartung that went hand in hand with all of his artistic research. Sets of graphic works, illustrated limited editions, ceramic experiments and a selection of painted stones complete the presentation and chart his singular journey. Through documents, books, letters, notebooks, sketches, a diary from his youth, catalogues, exhibition invitations, posters, photographs, documentary films and other archive material, the show highlights Hans Hartung's career while placing him in the context of the history of his time.
This retrospective comprises a choice selection of some 300 works from French and international public and private collections and in particular from the Hartung-Bergman Foundation. This tribute follows on from the museum's acquisition of a set of four of the artist's works in 2017.
Press review
Art Critique — 29.10.2019
« Hans Hartung, l'épure du trait »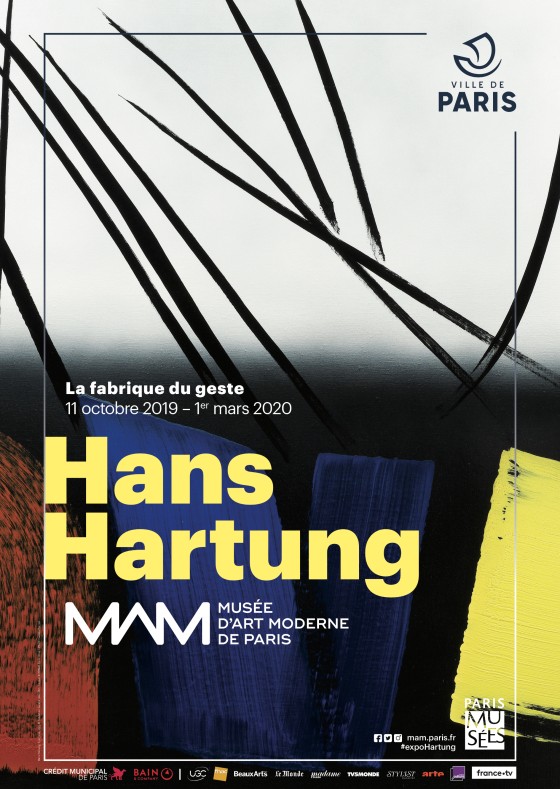 ---
Works on loan