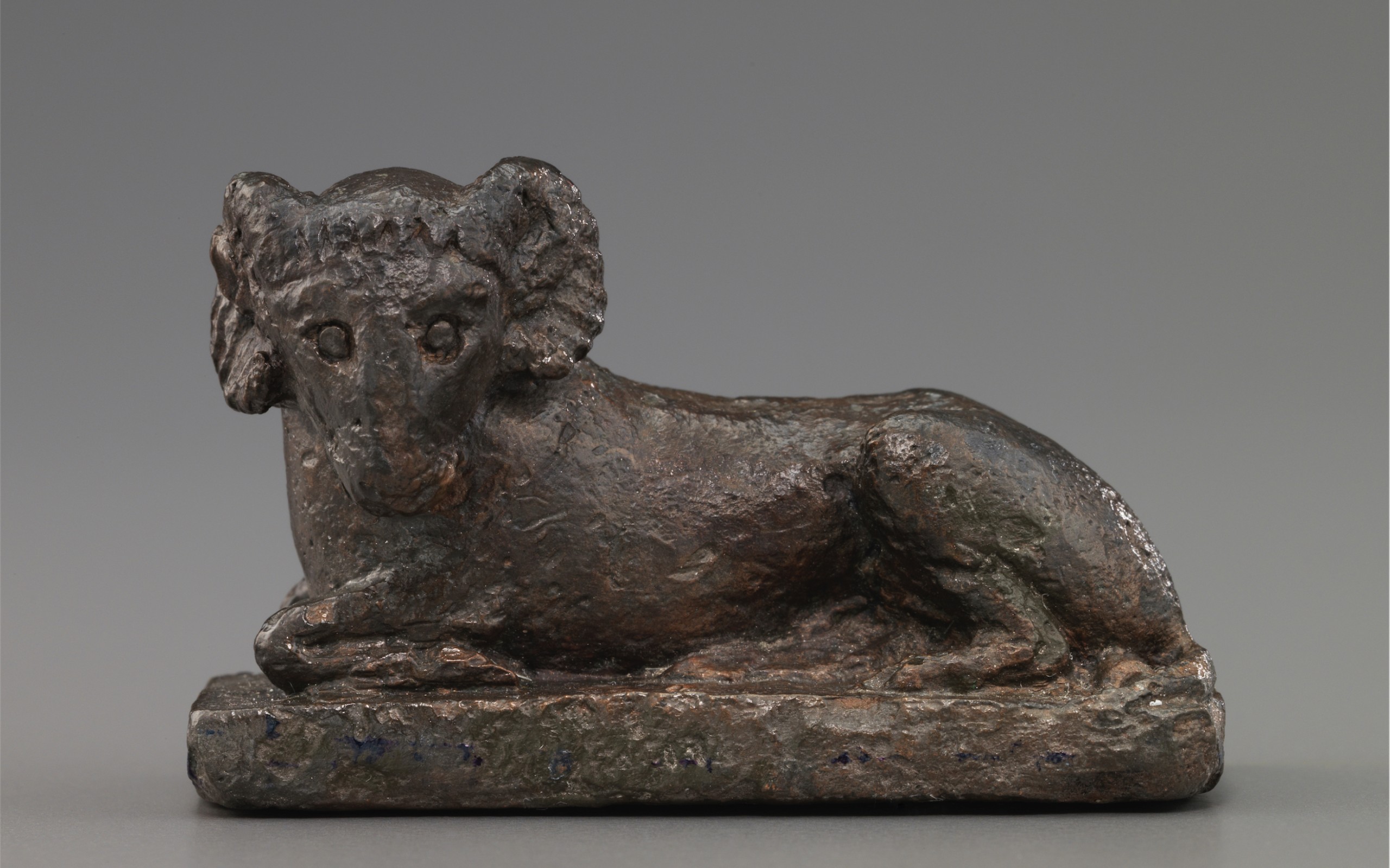 ---
September 2017 Archaeology
The Ram of Schliemann
Archeonimaux
: it is the name of an exhibition dedicated to animals in Antiquity, which will begin on 23
rd
September at the Museum of Pully (
archeolab.ch
)… The Fondation Gandur pour l'Art lends 49 of its most beautiful objects, from its Egyptian, Greek and Roman collections. This event is an opportunity to point out a small ram belonging to our Greek collection. It is only a few centimeters tall, but it has so many things to tell us!
See complete notice
See the artwork in the collection
The Ram of Schliemann
Bronze, solid-cast. Brown patina
End IVth-Ist Century BC
5.8 x 2.2 x 3.6 cm
FGA-ARCH-GR-0013
Geographical provenance
Greece or Asia Minor
Provenance
The object was part of the Heinrich Schliemann's collection; thence to his second wife, Sofia Engastromenou-Schliemann, who passed away in 1932. In the Schliemann's family for at least until 1969, date of the death of Heinrich last grand-son's, Alexander Melas. It was then offered for sale at the Galerie Mouseion, Paris. Acquired in this gallery on January 7th 1991.
Unpublished