---
This is the theme of the Exclusive Collector Forum, which will bring together art market specialists in Bangkok on 2nd August 2019, under the auspices of UNESCO and the Thai National Commission for UNESCO.
Isabelle Tassignon, curator at the Fondation Gandur pour l'Art, will speak on the issue of pedigrees and the collector's duty of diligence required before acquiring a work of art.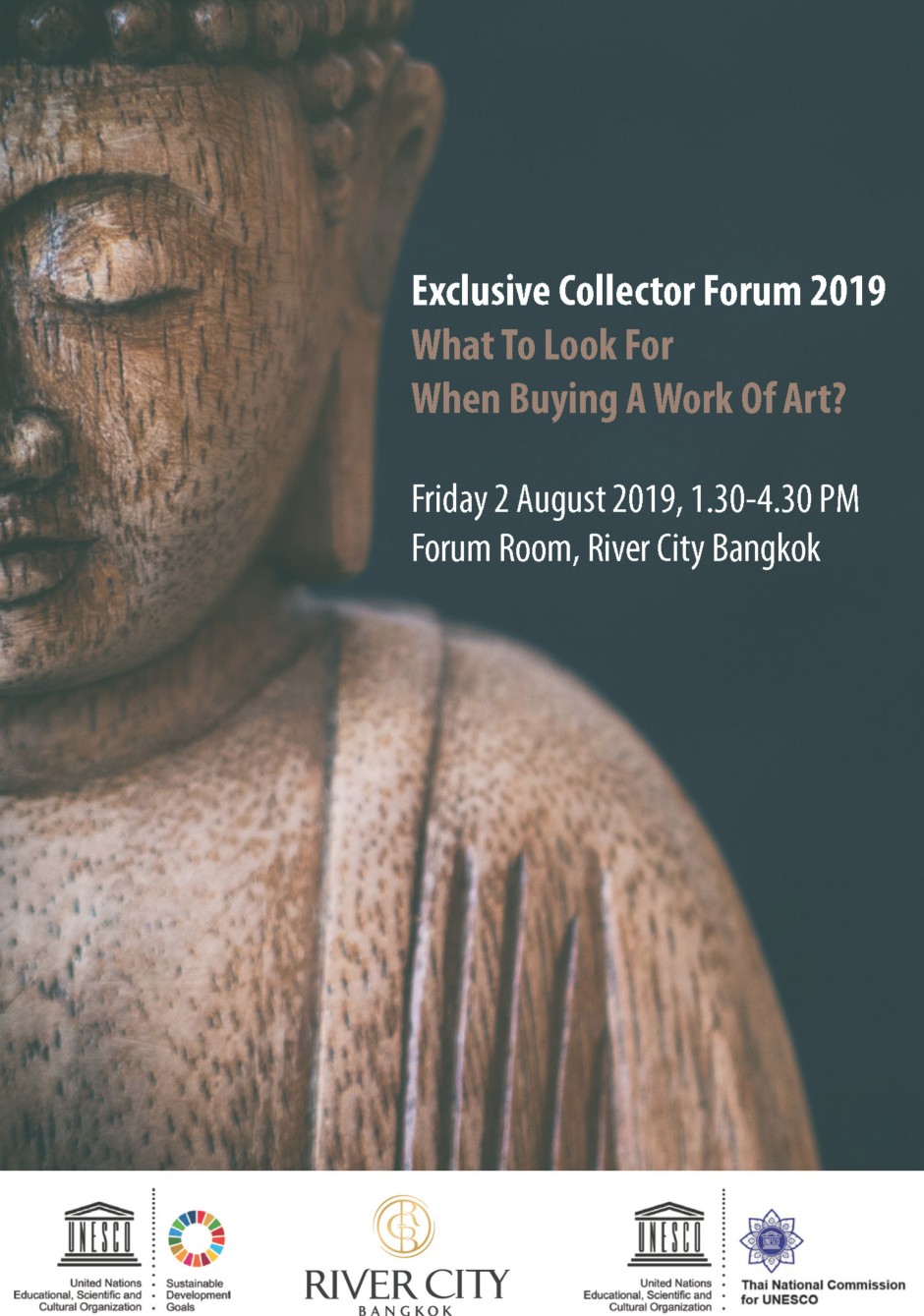 RCB Forum on the 2nd floor
RIver City Bangkok, Thailand
ENTRY ON REGISTRATION
within the limits of available places
SCHEDULE
August 2, 2019 from 1:30 pm
This Roman sarcophagus panel is an exceptional object not only for what it shows - Bacchus' triumph - but also for its beautiful pedigree, which gives it a surplus of history. Important information, which gives a collection a little extra soul...
In situ at the end of the Middle Ages in the church of Saints Cosmos and Damien, in Rome
Then collection of Cardinal Scipio Borghese (1576-1663), Rome
Then collection of the actress Cécile Sorel (1873-1966), Paris
Then Émile Zola's collection in 1894, Medan
Sold in 1903 by his heirs
Then Paul-Louis Weiller's collection (1893-1966), Paris
Then collection of Paul Reynaud (1878-1966), transmitted by descendants
Acquired from Sotheby's, New York, on 10.12.2009, sale 8603, lot no. 42